Thycotic Recognized in Three Categories in the 2020 Cybersecurity Excellence Awards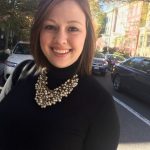 WASHINGTON, D.C., February 25, 2020 – Thycotic, provider of Privileged Access Management (PAM) solutions for more than 10,000 organizations worldwide, including 25 of the Fortune 100, today announced it has received the following individual and company recognition in the 2020 Cybersecurity Excellence Awards: Gold for Joseph Carson, Thycotic Chief Security Scientist, and Advisory CISO, in the Cybersecurity Professional of the Year (North America) category; Silver for Joseph Carson, Thycotic Chief Security Scientist, and Advisory CISO, in the Cybersecurity Blogger of the Year category; and Bronze for Best Cybersecurity Company (between 100 to 499 employees) category.
Joseph Carson is a frequent contributor to the cybersecurity community as an educator, professional, and author. His book, "Cyber Security for Dummies," has over 20,000 readers and has made a profound impact on spreading cybersecurity awareness globally. He is published far and wide for his ability to break down cybersecurity concepts, providing the information that users need to know in terms they can understand. This is a crucial contribution as the IT world continues to experience cyber fatigue.
"We are proud that our very own Joseph Carson has received these well-deserved honors in the 2020 Cybersecurity Excellence Awards," said James Legg, President, and CEO of Thycotic. "Joseph is just one part of our broader team of people that make Thycotic one of the most innovative and fastest-growing tech companies in the PAM market."
The Cybersecurity Excellence Awards are an independent awards program that honors companies and individuals that demonstrate excellence, innovation, and leadership in information security. The finalists and winners have been selected based on the strength of their nomination as well as the popular vote by members of the Information Security Community (both ratings and comments) on LinkedIn, tapping into the vast experience of over 400,000+ cybersecurity professionals to honor the world's best cybersecurity products, professionals and organizations.
"We are pleased to know that Thycotic continues its award-winning track with these industry recognitions," continues Legg. "Being selected as a finalist for the Best Cybersecurity Company category is just another testament to our continued determination to lead and innovate within the PAM market."

Heading to RSA® Conference, February 24 – 28, 2020, in San Francisco? Visit Thycotic booth #655 in the South Hall and you could #DriveAwayFromRSA in the CEO's Jeep! Not attending? Join the conversation virtually with Thycotic CISO, Terence Jackson, on Tuesday, February 25, 2020, at 10:30 a.m. (PT), as he participates in the live video panel, "The Changing Face of Compromise," presented by BrightTALK.