Thycotic Receives 2019 Excellence Award from Cloud Computing Magazine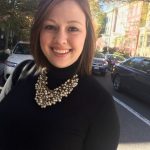 WASHINGTON, D.C., February 24, 2020 – Thycotic, provider of Privileged Access Management (PAM) solutions for more than 10,000 organizations worldwide, including 25 of the Fortune 100, today announced that TMC, a global, integrated media company, has named Thycotic Secret Server Cloud a 2019 Cloud Computing Excellence Award winner, presented by Cloud Computing Magazine. This is the second year in a row that Thycotic Secret Server Cloud has won this industry recognition.
The Cloud Computing Excellence Award recognizes companies that have most effectively leveraged cloud computing in their efforts to bring new, differentiated services and solutions to market.
"Recognizing leaders in the advancement of cloud computing, TMC is proud to announce Thycotic Secret Server Cloud as a recipient of the 9th Annual Cloud Computing Excellence Award," said Rich Tehrani, CEO, TMC. "Thycotic is being honored for their achievement in bringing innovation and excellence to the market while leveraging the latest technology trends."
Thycotic Secret Server Cloud is a secure cloud password manager that protects privileged credentials that can be activated in seconds. The architecture, built for fast and simple deployments, gives customers an easy to afford PAM solution with several key benefits including a scalable and resilient architecture for an enterprise password management solution; cloud-based active capabilities for password changing, Discovery, Active Directory Integration, and more; and built-in security and high availability.
"We are thrilled to have our Secret Server Cloud be a recipient of the Cloud Computing Excellence Award for a second year in a row," said Steve Kahan, CMO at Thycotic. "The continued recognition directly reflects Thycotic's commitment and innovation to bring the best cloud computing services to the PAM market, year after year."