Thycotic Named Gold Winner in 16th Annual IT World Awards®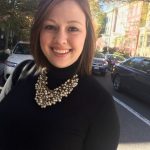 Santa Clara, Calif. and Washington, DC — June 29, 2021 – ThycoticCentrify, a leading provider of cloud identity security solutions formed by the merger of Privileged Access Management (PAM) leaders Thycotic and Centrify, today announced that the company was named "Gold Winner" in the Hot Company of the Year category for Cloud and SaaS security in the 16th Annual IT World Awards®. The company's flagship product, Secret Server Cloud, was also named a "Bronze Winner" in the Cloud Security category.
These prestigious global awards recognize information technology and cybersecurity vendors with advanced, innovative, and ground-breaking products, solutions, and services that continually raise the bar in all areas of technology and cybersecurity. ThycoticCentrify was recognized for its innovative, cloud-ready privileged access technology as the company continues to develop new cloud security products and extend its cloud support capabilities for existing solutions.
"We are honored to be recognized in this year's IT World Awards for our powerful PAM technology and innovations in the cloud," said James Legg, President at ThycoticCentrify. "More organizations than ever before require privileged access solutions that are purpose-built to support cloud environments. The development of cloud-ready PAM solutions has always been a core part of our strategy and mission and we continue to build on this momentum, growing and expanding our range of offerings."
This year's awards were judged by a broad spectrum of experts from different industries throughout the world. For a complete list of the 2021 IT World Award winners, please visit: https://globeeawards.com/it-world-awards/winners/
About ThycoticCentrify
ThycoticCentrify is a leading cloud identity security vendor, enabling digital transformation at scale. ThycoticCentrify's industry-leading Privileged Access Management (PAM) solutions reduce risk, complexity, and cost while securing organizations' data, devices, and code across cloud, on-premise, and hybrid environments. ThycoticCentrify is trusted by over 14,000 leading organizations around the globe including over half of the Fortune 100, and its customers include the world's largest financial institutions, intelligence agencies, and critical infrastructure companies.
© Thycotic Software, LLC and Centrify Corporation 2021. ®Centrify and ®Thycotic are registered trademarks of Centrify Corporation and Thycotic Software, LLC respectively.