Thycotic Named Finalist in 2020 Excellence in Customer Service Awards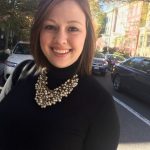 Washington, DC., April 23, 2020 – Thycotic, a provider of Privileged Access Management (PAM) solutions for more than 10,000 organizations worldwide, including 25 of the Fortune 100, today announced that it has been named a finalist in the 2020 Excellence in Customer Service Awards presented by the Business Intelligence Group (BIG).
"Year after year customer service plays a more important role in all of our lives," said Maria Jimenez, chief operating officer of the Business Intelligence Group. "We are thrilled to be honoring Thycotic as they are leading by example and making real progress on improving the daily lives of so many."
Many organizations from across the globe submit their innovations in customer service for consideration in BIG's Innovation Awards. These awards are judged by a panel of global business leaders and executives, with a wide spectrum of experience across various industries.
"Thycotic is honored to be recognized as a finalist in the Excellence in Customer Service Awards as we continue to strive towards complete customer satisfaction," said Anthony Daubenmerkl, Vice President of Technical Support and Customer Success at Thycotic. "We have invested significantly in this area for a number of years and by making many key changes, our team has greatly enhanced our services".
Thycotic has developed a strong customer-focused model, focusing on the expansion of its global customer service team, streamlining services, and improving its range of customer service channels.