Thycotic Closes Q1 2021 with 9 Award Wins; Named Best Cloud Privileged Access Management Solution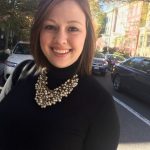 Washington, DC, March 23, 2021 — Thycotic, a provider of Privileged Access Management (PAM) solutions to more than 12,500 organizations worldwide, including 25 of the Fortune 100, was announced as a multi-category winner in both the 17th Annual Cyber Security Global Excellence Awards® and the 2021 Cybersecurity Excellence Awards. Thycotic took home a total of nine awards throughout the quarter, honored for individual, product, and company achievements.
These prestigious award programs highlight the top cybersecurity and information technology vendors in the industry. As an organization, Thycotic was named a gold winner in the Cloud Privileged Access Management category for the Cybersecurity Excellence Awards and a bronze winner in both the Cloud Security and Hot Company of the Year categories for the Global Excellence Awards. The Cybersecurity Excellence Awards then named Secret Server Free as the top Free Cybersecurity Tool, underlining Thycotic's mission that everyone should have access to top-tier PAM solutions regardless of budget and resources.
Thycotic has also been ranked No.94 on the Inc. 5000 Regionals list of fastest-growing private companies in the D.C. Metro. Born of the annual Inc.5000 franchise, this regional list represents a unique look at the most successful companies within the D.C. area economy's most dynamic segment – its independent small businesses.
Building on this momentum, in May Thycotic, launched 401 Access Denied, which was recognized as the Best Cybersecurity Podcast by the Cybersecurity Excellence Awards. Co-produced with Cybrary, 401 Access Denied dives into current global security challenges and offers advice in an interactive forum. Quickly rising in popularity, the podcast features co-hosts Joseph Carson, Chief Security Scientist at Thycotic, and Michael Gruen, CISO at Cybrary, discussing hot topics, current events, and behind the scenes techniques.
Carson was honored by the Cybersecurity Excellence Awards in his own right, being named the gold winner for Cybersecurity Professional of the Year and silver winner for Cybersecurity Blogger of the Year. Capping off the list of awards, Thycotic President and CEO James Legg was named Executive of the Year in the Global Excellence Award's Security Software category for his leadership in the cybersecurity space.
Legg adds, "We are proud and humbled to be recognized for the breadth and depth of our industry expertise across these award programs. Privileged Access Management is a critical approach to protecting the modern enterprise and will only continue to become more important as we push forward with a largely remote workforce in the new world."