Centrify Takes 'Gold' for Privileged Access Management in Cybersecurity Excellence Awards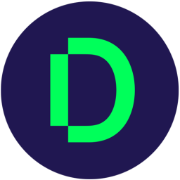 SANTA CLARA, Calif. ― March 12, 2021 ― Centrify, a leading provider of modern Privileged Access Management (PAM) solutions, today announced that it has been recognized as a 'Gold' winner in the Privileged Access Management category of the 2021 Cybersecurity Excellence Awards.
As organizations continue their digital transformation journeys, they are faced with increased administrative access-related risk across data centers, cloud, and DevOps environments. The expanded enterprise attack surface has also resulted in identity fragmentation that can be leveraged by threat actors, resulting in data breaches, audit findings, and unnecessary overhead costs.
Centrify's market-leading PAM solutions address this challenge by leveraging existing enterprise identity infrastructure to enforce least privilege access at scale for humans and machines, in the cloud and on-premise. The company delivers a modern PAM solution based on Zero Trust principles, including a cloud-ready vault and authentication service, that minimizes shared accounts and allows humans and machine identities to log in as themselves. With Centrify, privileged access controls are automated and seamlessly integrated, administrative access risk is reduced, and compliance postures are strengthened.
"Centrify is empowering digital transformation by modernizing how organizations secure privileged access across all environments by enabling human and machine identities to log in as themselves and be granted least privilege access based on their entitlements," said Centrify CEO Art Gilliland. "Whether in the cloud, on-premise, or in hybrid environments, our mission is to secure privileged access to workloads, increase accountability, and reduce IT administrative access risk. We're honored to be recognized by the industry as an innovative PAM leader."
The Cybersecurity Excellence Awards are an annual competition honoring individuals and companies that demonstrate excellence, innovation, and leadership in information security. To learn more about Centrify's modern PAM solutions, view the winning entry: https://cybersecurity-excellence-awards.com/candidates/centrify-privileged-access-management-services/
The award win comes a month before Identity Management Day, April 13, 2021. To join Centrify, the Identity Defined Security Alliance (IDSA), National Cyber Security Alliance (NCSA), and dozens of other organizations in raising awareness, visit https://www.idsalliance.org/event/identity-management-day-2021/
To learn more about Centrify, please visit www.centrify.com.
About Centrify
Centrify delivers modern Privileged Access Management (PAM) solutions based on Zero Trust principles to enable digital transformation at scale. Centrify empowers least privilege access for human and machine identities based on verifying who is requesting access, the context of the request, and the risk of the access environment. Centrify centralizes and orchestrates fragmented identities, improves audit and compliance visibility, and reduces risk, complexity, and costs for the modern, hybrid enterprise. Over half of the Fortune 100 trust Centrify, including the world's largest financial institutions, intelligence agencies, and critical infrastructure companies. Human or machine, in the cloud or on-premise, privileged access is secure with Centrify.
©Centrify 2021. ®Centrify is a registered trademark of Centrify Corporation in the United States and other countries. All other trademarks are the property of their respective owners.