Centrify Appoints Charlie Velasquez as Chief Financial Officer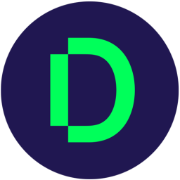 SANTA CLARA, Calif. ― December 17, 2020 ― Centrify, a leading provider of Identity-Centric Privileged Access Management (PAM) solutions, today announced that Charlie Velasquez has joined the company as Chief Financial Officer (CFO). As a strategic finance and operations leader with over 30 years of hands-on management experience in all aspects of finance, accounting, operations, sales, and product management, he will play a key strategic role on Centrify's senior leadership team.
Velasquez was previously CFO at Skybox Security, Arxan Technologies, CollabNet/VersionOne, AccelOps, and Tidal Software. In addition, he served as Director of Operations and Product Management at Cisco Systems' Cloud Solution Management Theater Group giving him a unique perspective on diverse business units.
"Centrify is a highly innovative organization with market-leading solutions, a strong partner ecosystem, and a clear vision and strategy," said Velasquez. "It's a very exciting time to be joining the business, and my focus will be on supporting our continued organic and inorganic growth worldwide. By meeting the needs of our customers while running a highly efficient operation, we are ideally positioned to deliver on Centrify's great potential."
"I am delighted that Charlie is joining the Centrify leadership team. He brings extremely valuable experience to the business at an important stage in our company's journey," commented Flint Brenton, President, and CEO of Centrify. "His core skill set and knowledge of a broad range of key leadership functions will be an immediate asset across every area of the organization. With his guidance, we are ideally placed to build on our recent sales momentum, revenue growth, and position as a recognized market leader."
Centrify is a leader in the most recent industry analyst reports for the Privileged Access Management market including the 2020 Gartner Magic Quadrant for PAM, the 2020 Forrester Wave for Privileged Identity Management, and the 2020 KuppingerCole Leadership Compass for PAM. Centrify also saw double-digit year-on-year growth in Q3 2020 compared to the same period in 2019, led by strong new business bookings and competitive replacements.
To learn more visit www.centrify.com.
About Centrify
Centrify is redefining the legacy approach to Privileged Access Management by delivering multi-cloud-architected Identity-Centric PAM to enable digital transformation at scale. Centrify Identity-Centric PAM establishes trust, and then grants least privilege access just-in-time based on verifying who is requesting access, the context of the request, and the risk of the access environment. Centrify centralizes and orchestrates fragmented identities, improves audit and compliance visibility, and reduces risk, complexity, and costs for the modern, hybrid enterprise. Over half of the Fortune 100, the world's largest financial institutions, intelligence agencies, and critical infrastructure companies, all trust Centrify to stop the leading cause of breaches – privileged credential abuse.
©Centrify 2020. ®Centrify is a registered trademark of Centrify Corporation in the United States and other countries. All other trademarks are the property of their respective owners.