Centrify Earns Advanced Partner Status in the Amazon Web Services Partner Network Enhancing Shared Security Model with Leading Identity Services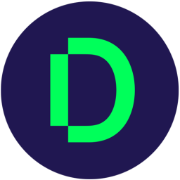 LAS VEGAS — Centrify, a leader in securing hybrid enterprises through the power of identity services, today announced two milestones with Amazon Web Services (AWS). Centrify has been named an Advanced-tier Partner in the AWS Partner Network (APN) and Centrify Identity Services are now available on AWS Marketplace. Achieving Advanced Technology Partner status in the APN allows Centrify to leverage the power of AWS's shared security model and provide identity and privilege management solutions for AWS administrators as well as developers and users of applications and workloads running on AWS services.
"We are thrilled to be a member of the AWS Partner Network and extend our collaboration with the leading cloud services provider," said Bill Mann, chief product officer at Centrify. "Our Advanced Technology Partner status enables us to couple Centrify's cutting-edge identity services and privilege management with the AWS shared security model, making it simpler for organizations to securely manage their employees' access to corporate AWS resources for development, application hosting, and cloud storage and minimizes the need for administrative shared accounts and passwords to be reset on AWS."
"As a new seller on AWS Marketplace, Centrify Identity Services for AWS is designed to increase security to users' access to apps, endpoints, and infrastructure through privileged access security (PAS), single sign-on (SSO), multi-factor authentication (MFA) and enterprise mobility management (EMM) — critical capabilities that enable Zero Trust Security.
"Customers are increasingly concerned with securing access to apps, endpoints, and infrastructure while simultaneously reducing complexity, costs, and breaches in the cloud," said Barry Russell, General Manager of Worldwide Business Development, AWS Marketplace and Service Catalog, Amazon Web Services, Inc. "The availability of Centrify's Identity Services on AWS Marketplace gives customers a great opportunity to experience a new approach to access control for apps, endpoints, and infrastructure."
David McNeely, vice president of product strategy at Centrify, will also be speaking at re: INVENT on how enterprises can increase security in the hybrid enterprise. Attendees will learn how identity services complement the AWS Shared Responsibility Model and how enterprises can leverage and extend on-premise access policies to deploy infrastructure and apps quickly and securely on AWS. Please join Centrify on Tuesday from 12:50 pm – 1:05 pm at the Kumo Theatre on Level 2 of the Expo Hall at the Venetian or on Wednesday 11:10 am – 11:25 am at the Day One Theater on Level 2 of the Expo Hall. Stop by booth 2117 for more interactive discussions with our identity experts.
For more information about Centrify and AWS, click here.
About Centrify
Centrify redefines security from a legacy static perimeter-based approach to protecting millions of scattered connections in a boundaryless hybrid enterprise. As the only industry-recognized leader in both Privileged Identity Management and Identity-as-a-Service, Centrify provides a single platform to secure each user's access to apps and infrastructure through the power of identity services. This is Next Dimension Security in the Age of Access. Centrify is enabling over 5,000 customers, including over half of the Fortune 50, to defend their organizations. To learn more visit www.centrify.com.
The Breach Stops Here.
###
Centrify is a registered trademark and Centrify Server Suite, Centrify Privilege Service, and Centrify Identity Services are trademarks of Centrify Corporation in the United States and other countries. All other trademarks are the property of their respective owners.