Centrify Achieves FedRAMP Authorization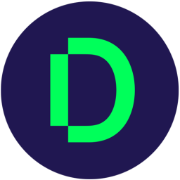 Santa Clara, CA ― April 24, 2019 ― Centrify, a leading provider of cloud-ready Zero Trust Privilege to secure modern enterprises, today announced that Centrify's Privileged Access Service, Authentication Service, Privilege Elevation Service, and Audit and Monitoring Service (formerly Centrify Infrastructure Services) have received authorization by the U.S. Government's Federal Risk and Authorization Management Program (FedRAMP). Sponsored by the Overseas Private Investment Corporation (OPIC), this authorization allows government agencies to adopt Centrify's cloud-ready service solutions for Privileged Access Management (PAM) and bolster mission security as they migrate an increasing amount of workloads to the cloud.
"Centrify is proud to have achieved a FedRAMP Authorization, which requires rigorous testing to understand the risk posture and compliance of the cloud system to meet the FedRAMP security controls and NIST standards," said Greg Cranley, Vice President, Federal and Public Sector Sales at Centrify. "As more government agencies and contractors move workloads to the cloud, they realize that they are also expanding their attack surface and need to secure privileged access to critical cloud infrastructure."
FedRAMP is a government-wide program that provides a standardized approach to security assessment, authorization, and continuous monitoring for cloud products and services. The objective is to ensure adequate information security, eliminate duplication of effort, reduce risk management costs, and enable rapid and cost-effective procurement of information systems and services for federal agencies by using a "do once, use many times" framework.
Additionally, Centrify's Zero Trust Privilege Services have achieved many other Federal certifications and compliances including FIPS 140-2, Common Criteria EAL2, DIACAP, NIACAP, 508 Compliance, and various ATOs for use on DOD and Intelligence Community networks.
Centrify was also recently recognized as a Leader in all three of the latest industry analyst reports evaluating vendors in the Privileged Management market: the first-ever Gartner Magic Quadrant for Privileged Access Management in December 2018, The Forrester Wave: Privileged Identity Management, Q4 2018, and most recently in the 2019 KuppingerCole Leadership Compass for PAM.
About Centrify
Centrify is redefining the legacy approach to Privileged Access Management by delivering cloud-ready Zero Trust Privilege to secure modern enterprise attack surfaces. Centrify Zero Trust Privilege helps customers grant least privilege access based on verifying who is requesting access, the context of the request, and the risk of the access environment. By implementing least privilege access, Centrify minimizes the attack surface, improves audit and compliance visibility, and reduces risk, complexity, and costs for the modern, hybrid enterprise. Over half of the Fortune 100, the world's largest financial institutions, intelligence agencies, and critical infrastructure companies, all trust Centrify to stop the leading cause of breaches – privileged credential abuse.
Centrify is a registered trademark of Centrify Corporation in the United States and other countries. All other trademarks are the property of their respective owners.