ThycoticCentrify Improves Workflow Productivity with Enhancements to Service Account Governance Solution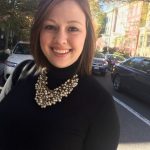 Redwood City, Calif. and Washington D.C. — September 2, 2021 – ThycoticCentrify, a leading provider of cloud identity security solutions formed by the merger of privileged access management (PAM) leaders Thycotic and Centrify, today announced enhancements to its industry-leading solution for service account governance, Account Lifecycle Manager (ALM). The latest version improves the workflow IT teams use to govern service accounts throughout their lifespan, from discovery and provisioning through decommissioning.
Privileged account governance through ALM decreases the risk of mistakenly disrupting business-critical processes that are dependent on service accounts. The risk of service account sprawl and standing privileged access also decreases through auto-expiring credentials and permissions. With a privilege governance process in place, all service accounts are vetted at the time of provisioning, and approvals are required ahead of any changes.
The release includes several new and expanded workflow capabilities that remove bottlenecks in the service account request and approval process. Out-of-the-box and customizable templates give customers the ability to enforce policies for different users, groups, and account types to ensure consistency and meet compliance requirements. Notifications and workflow tracking keep users informed of the progress and status of their requests.
"To keep service account governance running smoothly requires a structured flow or else work stops until a gatekeeper provides their input. It's easy to lose track of what tasks are complete and what still needs to be done," said Richard Wang, Director of Product Management at ThycoticCentrify. "ALM gives teams the tools to build consistent, frictionless workflows so they have full visibility and can be more productive."
More information and a free 30-day trial of Account Lifecycle Manager are available at https://thycotic.com/products/account-lifecycle-manager/
About ThycoticCentrify
ThycoticCentrify is a leading cloud identity security vendor, enabling digital transformation at scale. ThycoticCentrify's industry-leading Privileged Access Management (PAM) solutions reduce risk, complexity, and cost while securing organizations' data, devices, and code across cloud, on-premises, and hybrid environments. ThycoticCentrify is trusted by over 14,000 leading organizations around the globe including over half of the Fortune 100, and its customers include the world's largest financial institutions, intelligence agencies, and critical infrastructure companies.
© Thycotic Software, LLC and Centrify Corporation 2021. ®Centrify and ®Thycotic are registered trademarks of Centrify Corporation and Thycotic Software, LLC respectively. All other trademarks are property of their respective owners.