ThycoticCentrify Enhances Multi-Factor Authentication Redirection to Increase Convenience and Security for Multiple Administrative Accounts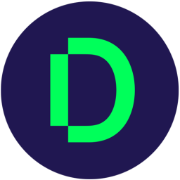 Redwood City, Calif. and Washington D.C. ― September 15, 2021 ― ThycoticCentrify, a leading provider of cloud identity security solutions formed by the merger of Privileged Access Management (PAM) leaders Thycotic and Centrify, today announced an extension of its multi-factor authentication (MFA) redirection, a critical expansion of MFA best practices that highlight the company's 21.6 Centrify platform release. With MFA redirection, privileged users can now perform additional authentication on behalf of another user, such as alternate-admin or "dash-A" accounts, making privileged access both more secure and convenient.
With MFA redirection, the second factors of authentication only need to be configured on the main user's account. They will then be applied when using any alternate administrative accounts and an MFA policy is triggered. For example, system administrators may have a primary low-privilege account for routine tasks such as email and web surfing, and additional alternate-admin or "dash-a" accounts used for privileged tasks.
MFA redirection previously supported Centrify's mobile app as the only second factor. The new feature extends this capability to all second factors supported by the Centrify platform. Benefits include reduced second-factor maintenance for administrators, as well as for applications using service accounts that require additional proof of legitimacy from a human.
"In today's enterprise environments, enabling MFA everywhere is no longer an option – it's a required best practice," said Jason Mitchell, Senior Vice President of Engineering at ThycoticCentrify. "Many administrators use alternate administrative accounts that are more difficult for threat actors to obtain, but often they don't have the same ease-of-use capabilities as their regular accounts. MFA redirection makes it seamless to use the same preferred MFA methods no matter which accounts they are using, resulting in a much better user experience as well as increased opportunities to apply this critical security control."
The current release also expands ThycoticCentrify's support of popular enterprise-scale platforms for IT Operations Management (ITOM) and IT Service Management (ITSM) with enhancements to its MID Server plugin for ServiceNow. Joint customers leveraging Centrify as an external credential provider for MID Server applications can now obtain additional vaulted credential types in addition to account passwords.
To learn more about ThycoticCentrify's modern PAM solutions, visit https://www.centrify.com/privileged-access-management/.
About ThycoticCentrify
ThycoticCentrify is a leading cloud identity security vendor, enabling digital transformation at scale. ThycoticCentrify's industry-leading Privileged Access Management (PAM) solutions reduce risk, complexity, and cost while securing organizations' data, devices, and code across cloud, on-premises, and hybrid environments. ThycoticCentrify is trusted by over 14,000 leading organizations around the globe including over half of the Fortune 100, and its customers include the world's largest financial institutions, intelligence agencies, and critical infrastructure companies.
© 2021 Thycotic Software, LLC and Centrify Corporation 2021. ®Centrify and ®Thycotic are registered trademarks of Centrify Corporation and Thycotic Software, LLC respectively. All other trademarks are property of their respective owners.