ThycoticCentrify Channel Leaders Katie McCroskey & Kara Trovato Featured on CRN's 2021 Women of the Channel List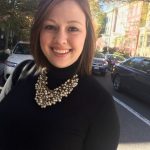 Santa Clara, Calif., and Washington, D.C. — May 10, 2021 — ThycoticCentrify, a leading provider of cloud identity security solutions formed by the merger of Privileged Access Management (PAM) leaders Thycotic and Centrify, announced that CRN®, a brand of The Channel Company, has named Katie McCroskey, Director of Knowledge Management & Training, and Kara Trovato, Strategic National Partner Manager, to the highly respected Women of the Channel list for 2021. This annual list recognizes the unique strengths, vision, and achievements of female leaders in the IT channel. The 2021 Women of the Channel list acknowledges women from all over the IT channel, including vendors, distributors, and solution providers.
The women honored on this year's list pushed comprehensive business plans, with marketing initiatives and other innovative ideas to support their partners and customers, helping them through the uncertainty brought on by the global COVID-19 pandemic. CRN celebrates these exceptional women for their leadership, dedication, and channel advocacy.
McCroskey advanced Thycotic's channel business by onboarding partners and delivering exceptional technical training and sales enablement. She created informative content, conducted training webinars, designed and built on-demand eLearning technical training courses, and customized onsite training sessions for partners and their customers. She empowers partners to understand Thycotic's products, market position, and selling strategies by taking complex cybersecurity concepts and converting them into digestible training modules that inform and enable partners.
Trovato has been heavily invested in the growth of Thycotic's Federal channel, the company's fastest-growing and largest pipeline-generating segment derived through the channel. She works closely with the partner community to enhance Thycotic's posture within the Department of Defense (DOD) community, specifically helping address and meet their continuous diagnostics and mitigation (CDM) and identity, credentialing and access management (ICAM) mandates. Leveraging this alignment, the company was able to close its largest Federal transaction in company history in FY2020.
"CRN's 2021 Women of the Channel list acknowledges accomplished, influential women whose dedication, hard work, and leadership accelerate channel growth," said Blaine Raddon, CEO of The Channel Company. "We are proud to honor them for their many accomplishments and look forward to their continued contributions to the IT channel."
"We're exceedingly proud to see Katie McCroskey and Kara Trovato recognized once again in this year's CRN Women of the Channel list, which shines a spotlight on their superb contributions to the success of Thycotic's channel," said Bob Gagnon, Vice President of Channel Sales. "Their strengths as channel leaders, along with our award-winning cybersecurity solutions, have been immeasurable in meeting our channel goals and Thycotic's critical mission to support its partners."
The 2021 Women of the Channel list will be featured in CRN Magazine on May 10th and online at www.CRN.com/WOTC.