Thycotic Recognized with a 5-Star Rating in the 2020 CRN® Partner Program Guide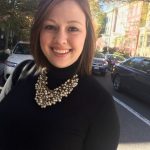 WASHINGTON, DC, March 30, 2020 — Thycotic, a provider of Privileged Access Management (PAM) solutions to 10,000 organizations worldwide, has received a 5-Star rating from CRN®, a brand of The Channel Company, in its 2020 Partner Program Guide. This annual guide is the definitive listing of the most rewarding partner programs from technology companies that provide products and services through the IT channel. The 5-Star rating is awarded to an elite group of companies that offer solution providers the best of the best in their partner programs.
The Channel Company's research team analyzed each vendor's partner program to determine the 2020 5-Star ratings. Each was scored based on several factors, including investments in program offerings, partner profitability, partner training, education and support, marketing programs and resources, sales support, and communication. Based on that assessment, the partner program with Thycotic stands among the elite technology suppliers in the IT channel, providing maximum value and support for solution providers.
Since its inception five years ago, the hallmark of Thycotic's Partner Program has been its management team's ability to apply a channel-centric mindset to decisions and investments that support a curated plan to evolve the program from an emergent stage phase to the scaling phase of a hyper-growth cyber-security company.
"Business development, effective communication of best practices, and collaboration activities supporting our channel partners continue to be just as important as margin and monetary incentives," notes Bob Gagnon, Vice President of Channel Sales. "We've reached a stage in our partner program where Thycotic delivers a wide range of services and capabilities to support the rising tide of partner sourced revenue streams and for this, our partners have responded favorably."
"With the speed and complexity of technology today, solution providers need partners that can keep pace and support their growing business," said Bob Skelley, CEO of The Channel Company. "CRN's Partner Program Guide features insight into the strengths and benefits of each company's program to identify those that truly support and drive positive change within the IT channel."
The 2020 Partner Program Guide will be featured in the April issue of CRN® and online at www.CRN.com/ppg.