Thycotic Named A Fastest Growing Company By Washington Business Journal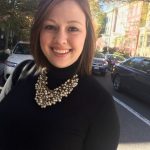 Washington, DC., September 17, 2020 – Thycotic, a provider of Privileged Access Management (PAM) solutions to more than 10,000 organizations worldwide, including 25 of the Fortune 100, announced today that the company has been recognized as one of the 75 Fastest Growing Companies in the Greater Washington area by the Washington Business Journal.
Washington Business Journal's prestigious Fastest Growing Companies awards program honors the diversity and growth of businesses within the Greater Washington region and every year thousands of companies are considered for this coveted program. Honorees are selected based on their percentage of revenue increase over a three-year period.  
"We are honored to be recognized by the Washington Business Journal as one of the fastest-growing companies in our headquarters' region", said James Legg, President, and CEO at Thycotic. "Our rapid growth in recent years can be attributed to the increased demand for solutions that protect access to an organization's most critical assets. As cyberattacks continue to rise, safeguarding easily traversed windows into your organization is critical. Attackers look for the path of least resistance, and abusing privileged access is one of those avenues."
This year's honorees will be celebrated during a virtual event hosted by Washington Business Journal on October 21.