Thycotic Honored With a 5-Star Rating in the 2021 CRN® Partner Program Guide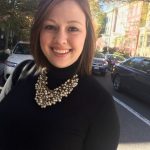 Washington, DC., March 29, 2021 – Thycotic, a provider of Privileged Access Management (PAM) solutions to more than 12,500 organizations worldwide, including 25 of the Fortune 100, has received a 5-Star rating from CRN®, a brand of The Channel Company, in its 2021 Partner Program Guide. This annual guide provides a list of the most distinguished partner programs from leading technology companies that provide products and services through the IT Channel. The 5-Star rating is awarded to an exclusive group of companies that offer solution providers the best of the best and go above and beyond in their partner programs.
CRN develops its Partner Program Guide to provide the channel community with a detailed look at the partner programs offered by IT manufacturers, software developers, service companies, and distributors. Vendors are scored based on investments in program offerings, partner profitability, partner training, education and support, marketing programs and resources, sales support, and communication.
Thycotic's appointment as a CRN 5-Star award recipient can be largely attributed to the dedication of its channel organization's ability to execute the technology and processes that they invest in which enable their partners to succeed. Thycotic's channel program has been designed with an approach that optimizes the relationships between people, processes & technology.
"The maturity, experience, and actionable results that every channel team member delivers at Thycotic is what helps set our partner program apart," said Bob Gagnon, Vice President of Channel Sales for Thycotic. "There is a reason why 'people' come before technology and processes when implementing any program or project. The former will enable and optimize the latter two in that specific order. It has been the most significant constant attributed to Thycotic's rising presence through the channel."
"As innovation continues to fuel the speed and intricacy of technology, solution providers need partners that can keep up and support their developing business," said Blaine Raddon, CEO of The Channel Company. "CRN's 2021 Partner Program Guide gives insight into the strengths of each organization's program to recognize those that continually support and push positive change inside the IT channel."
The 2021 Partner Program Guide will be featured in the April 2021 issue of CRN and online.