Thoma Bravo Completes Majority Investment in Centrify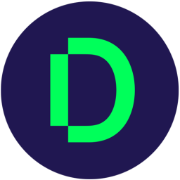 San Francisco and Santa Clara, CA — Thoma Bravo, a leading private equity investment firm, today announced that it has become the majority investor in Centrify, the market-leading next-generation Identity & Access Management platform. Thoma Bravo acquired the interest from Centrify's venture capital investors, led by Mayfield, Accel Partners, Jackson Square Ventures, and Index Ventures. Financial details were not disclosed.
Founded in 2004 and headquartered in Santa Clara, Calif., Centrify serves over five thousand customers spanning the public and private sectors, including blue-chip Global 2000s, across diverse industries such as defense, banking, energy, retail, manufacturing, and health care and is the only "Leader" in both The Forrester Wave™ Privileged Identity Management (PIM) and Identity-As-A-Service (IDaaS) reports.
"We consider Thoma Bravo to be the premier partner when it comes to investing and growing cybersecurity companies," said Tom Kemp, CEO at Centrify. "Working alongside their team, we're confident that Centrify is in a strong position to provide our products, services, and unique expertise to meet the rising need for identity-based cybersecurity technology in today's global environment."
"Centrify has the qualities of a sweet-spot investment for us," said A.J. Rohde, a Partner at Thoma Bravo. "We get to partner with a team who has built the company from scratch, in a market that we believe is among the most strategic in security, and get to work in partnership to implement our process to grow the company organically and inorganically given market fragmentation."
Kirkland & Ellis served as Thoma Bravo's legal advisor, and Golub Capital provided financing for the transaction. Sidley Austin is Centrify's legal advisor, and Barclays served as its financial advisor.
About Thoma Bravo, LLC
Thoma Bravo is a leading private equity firm focused on the software and technology-enabled services sectors. With a series of funds representing more than $20 billion in capital commitments, Thoma Bravo partners with a company's management team to implement operating best practices, invest in growth initiatives, and make accretive acquisitions intended to accelerate revenue and earnings, with the goal of increasing the value of the business. Representative past and present portfolio companies include Datatel, Digital Insight, Entrust, SonicWall, SailPoint, Hyland Software, Deltek, Blue Coat Systems, Bomgar, Barracuda Networks, Compuware, and SolarWinds. The firm has offices in San Francisco and Chicago. For more information, visit www.thomabravo.com.
About Centrify
Centrify delivers Zero Trust Security through the power of Next-Gen Access. The Centrify zero trust Security model assumes that users inside a network are no more trustworthy than those outside the network. Centrify verifies every user, validates their devices, and limits access and privilege. Centrify also utilizes machine learning to discover risky user behavior and apply for conditional access — without impacting the user experience. Centrify's Next-Gen Access is the only industry-recognized solution that uniquely converges Identity-as-a-Service (IDaaS), enterprise mobility management (EMM), and Privileged Access Management (PAM). Over 5,000 worldwide organizations trust Centrify to proactively secure their businesses. For more information, visit www.centrify.com.