Technology Veteran Bill O'Neill Joins Centrify to Accelerate Growth in the Public Sector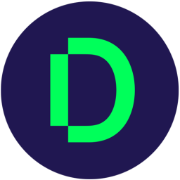 SANTA CLARA, CA ― April 20, 2020 ― Centrify, a leading provider of Identity-Centric Privileged Access Management solutions, today announced that Bill O'Neill has joined the company as Vice President of Public Sector, leading Centrify's business for Federal, State, and Local Government as well as Education. In this role, O'Neill will accelerate Centrify's rapidly-growing Public Sector initiatives, driving sales, channel, and new business development while ensuring customer satisfaction through collaborative account management.
"I'm thrilled to join the Centrify team and build on the company's tremendous momentum and long-standing successful relationships in the Public Sector," said O'Neill. "This is an exciting time for Centrify as it is championing an Identity-Centric approach to Privileged Access Management backed by its standing as the only FedRAMP-authorized PAM solution. As more government agencies and organizations transform and modernize their IT estates with hybrid and multi-cloud environments, Centrify empowers them to take a more modern approach to PAM based on Zero Trust principles."
O'Neill brings a strong background in leadership, team building, and enterprise security software sales to Centrify, most recently as head of Government Sales at ORock Technologies. His previous experience also includes VP of Solution Sales, Government Digital Transformation for Oracle, and leadership positions with Forcepoint, Iron Mountain, Hewlett-Packard Enterprise Group, CenturyLink (formerly Qwest Government Services), and Nortel Networks. He also spent 17 years at Raytheon in business development, sales, and management positions.
"Bill is the leader Centrify needs to further develop and drive our growth strategy in the Public Sector, as Federal, State, and Local governments embrace the power of cloud transformation," said Howard Greenfield, Chief Revenue Officer for Centrify. "His deep industry experience, extensive industry contacts, and successful track record will strengthen our efforts in the Public Sector and greatly enhance our market share with government customers."
O'Neill is active in the government IT community as chair of the Executive Advisory Council (EAC) for the Armed Forces Communications and Electronics Association, Washington, DC chapter (AFCEA-DC). He served as president of AFCEA-DC from 2014 to 2016, and as a member of the board of directors for TechAmerica Public Sector. He graduated Magna Cum Laude with a B.S. in Engineering from Roger Williams University.
For more information about Centrify's Public Sector business, including Federal certifications, accreditations, and authorizations for Centrify Solutions, visit https://www.centrify.com/privileged-access-management/industry/government/.
About Centrify
Centrify is redefining the legacy approach to Privileged Access Management by delivering multi-cloud-architected Identity-Centric PAM to enable digital transformation at scale. Centrify Identity-Centric PAM establishes a root of trust and then grants least privilege access just-in-time based on verifying who is requesting access, the context of the request, and the risk of the access environment. Centrify centralizes and orchestrates fragmented identities, improves audit and compliance visibility, and reduces risk, complexity, and costs for the modern, hybrid enterprise. Over half of the Fortune 100, the world's largest financial institutions, intelligence agencies, and critical infrastructure companies, all trust Centrify to stop the leading cause of breaches – privileged credential abuse.
®Centrify is a registered trademark of Centrify Corporation in the United States and other countries. All other trademarks are the property of their respective owners.