Katie McCroskey, Kara Trovato and Becca Stucky of Thycotic Named to CRN's 2020 Women of the Channel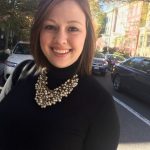 Washington D.C., May 12, 2020 — Thycotic, a provider of Privileged Access Management (PAM) solutions for more than 10,000 organizations worldwide, including 25 of the Fortune 100, announced today that CRN®, a brand of The Channel Company, has named Katie McCroskey, Kara Trovato and Becca Stucky to its esteemed 2020 Women of the Channel list. Recognizing the unique strengths, vision, and achievements of a select group of women, this prestigious, annual list acknowledges channel leaders who are blazing a trail for future generations. These women are from all areas of the IT ecosystem, including technology vendors, distributors, solution providers, and other IT organizations.
CRN® editorial team selects the honorees to celebrate a list of exceptional women acclaimed for their contributions to channel advocacy, growth, thought leadership, and dedication to the IT channel.
Katie McCroskey, Director of Knowledge Management & Training, has successfully enabled hundreds of channel partners through the development of E-learning programs, onsite custom training, and thought leadership presentations. Katie regularly meets with partners and partners' customers to educate on Privileged Access Management best practices and is Thycotic's go-to leader for advancing the knowledge and capabilities of our partner community.
Kara Trovato, Strategic National Partner Manager, set her sights on growing Thycotic's federal channel business by a factor of 4X. The investments she's made with her partner community afforded numerous invitation-only keynote opportunities for Thycotic at various federal conferences throughout 2019 and into 2020. The federal vertical is Thycotic's fastest and largest growing segment driven through channel partners. Kara was instrumental in enhancing Thycotic's posture within the DOD community specifically to help address and meet their CDM & ICAM mandates.
Becca Stucky, Senior Director of Demand Generation and Marketing, has helped the channel group by enabling partners with the creation of top-performing digital lead gen assets, providing localized web content for emerging regions. This helped IBM expand their PAM lead gen through automated trials and branded free tools, as well as uncovered ways to engage the channel in our latest initiatives for Account-Based Marketing.
"CRN's 2020 Women of the Channel" list recognizes an accomplished group of influential women leaders whose strategic vision and unique achievements accelerate channel growth through cultivated partnerships, innovative thought leadership, and unwavering dedication to the IT channel," said Bob Skelley, CEO of The Channel Company. "We are proud to honor them for their accomplishments and contributions to driving channel success."
"We're quite proud at Thycotic of the perennial accolades bestowed upon our own CRN Women of the Channel award recipients," applauds Bob Gagnon, Vice President of Channel Sales. "They've risen to the occasion time and again offering effective tools and programs that deliver Thycotic PAM solutions through partners to their end customers."
The 2020 Women of the Channel list will be featured in CRN® Magazine on June 8 and online at www.CRN.com/WOTC.