Industry Veteran Chris Peterson Joins Centrify to Accelerate Global Channel Growth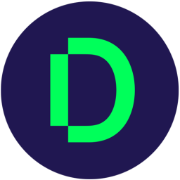 Santa Clara, CA ― February 10, 2020 ― Centrify, a leading provider of cloud-ready Zero Trust Privilege to secure modern enterprises, today announced the appointment of Chris Peterson as Vice President of Worldwide Channels & Alliances. In this role, Peterson will accelerate Centrify's rapidly-growing channel partner ecosystem and will be responsible for leading all aspects of the company's global channels and alliances, with an emphasis on partner alignment, demand creation, accelerated customer conversion, and success.
"Our partners are essential to helping customers understand best practices for least privilege solutions, and how to best secure and manage their infrastructure as they go through cloud transformations," said Peterson. "I'm excited to join the Centrify team and optimize our partner ecosystem so we can more effectively communicate the value of an Identity-Centric approach to Privileged Access Management. That starts with providing a choice of solutions and deployment options to our customers, as well as a best-in-class selection of channel partners, technology partners, and global systems integrators to reach and positively impact the enterprise and key vertical markets."
Peterson brings more than 30 years of enterprise channel, sales, and marketing experience to Centrify. He is a recognized channel expert who has consistently delivered performance-based and metric-driven channel programs for leading technology companies. He was most recently Vice President of Global Channels at Tenable, where he designed, built, and executed a robust channel and managed security service provider (MSSP) program featuring a roster of blue-chip customers. He previously was Vice President of Worldwide Sales at Niara (acquired by Hewlett Packard Enterprise), where he created the company's go-to-market strategy and built the initial sales team. He has also held senior channel and sales leadership positions at Sourcefire, ArcSight, and McAfee.
"Chris is the perfect channel executive to help Centrify transform into a channel-first market leader where he can repeat his success driving companies like ours to their next stage of scale," said Howard Greenfield, Chief Revenue Officer for Centrify. "The combination of demand for privilege management in the market, our innovative technology, and our partners will provide extreme value for our customers."
For more information about Centrify's partner ecosystem or to become a Centrify partner, visit https://www.centrify.com/partners/.
About Centrify
Centrify is redefining the legacy approach to Privileged Access Management by delivering cloud-ready Zero Trust Privilege to secure modern enterprise attack surfaces. Centrify Zero Trust Privilege helps customers grant least privilege access based on verifying who is requesting access, the context of the request, and the risk of the access environment. By implementing least privilege access, Centrify minimizes the attack surface, improves audit and compliance visibility, and reduces risk, complexity, and costs for the modern, hybrid enterprise. Over half of the Fortune 100, the world's largest financial institutions, intelligence agencies, and critical infrastructure companies, all trust Centrify to stop the leading cause of breaches – privileged credential abuse.
Centrify is a registered trademark of Centrify Corporation in the United States and other countries. All other trademarks are the property of their respective owners.