Centrify Announces Flint Brenton as Chief Executive Officer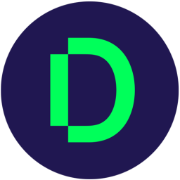 SANTA CLARA, Calif. ― July 15, 2020 ― Centrify, a leading provider of Identity-Centric Privileged Access Management (PAM) solutions, today announced the hiring of Flint Brenton as Chief Executive Officer (CEO), effective immediately. Brenton replaces former Centrify CEO Tim Steinkopf, who recently retired for health reasons.
Brenton most recently was President and CEO of CollabNet VersionOne (now Digital.ai), which pioneered the Value Stream Management (VSM) market. Behind Brenton's leadership and vision, the company influenced the creation of a new space that has become mainstream for enterprises in need of an integrated Agile and DevOps solution. CollabNet's customer-driven approach to innovation has resulted in recognition as a leader across a range of industry analyst reports for Agile Planning and Agile Project and Portfolio Management, as well as Value Stream Management. CollabNet was acquired by TPG Capital in October 2019.
"I am thrilled at the opportunity to lead Centrify forward as we continue to redefine Privileged Access Management for modern IT environments, in particular for securing access to the cloud-based on the strength of our cloud architecture," said Brenton. "We have all the pieces in place to not only grow our leadership in a maturing PAM space, but also to expand into evolving, high-growth market segments including cloud security, DevOps, and automation. That's where privileged access will be critical to securing machine identities and service accounts, the next growth frontier of the enterprise IT estate."
Prior to leading CollabNet for almost five years until its successful exit, Brenton was President and CEO of AccelOps, the leading IT operations security and network performance analytics platform for cloud and virtualized infrastructures. The company was acquired by Fortinet in 2016. He also served as President and CEO of Tidal, a leading application automation software solution provider that was acquired by Cisco in May 2009, where he led engineering for cloud and systems management. Brenton has held various other engineering leadership positions at NetIQ, Compaq, BMC Software, IBM, and more.
"Flint is somebody that we've known for over a decade, and is absolutely the right person to continue pushing Centrify into this next growth phase, drawing on his proven success leading high-growth, profitable companies," said A.J. Rohde, Partner at Thoma Bravo LLC. "We thank Tim Steinkopf for his leadership over the past two years and wish him all the best. With Flint as our leader, Centrify can continue to fulfill our core mission for our world-class customer base, while innovating for those same customers in emerging use cases around both security and operations."
Centrify is a leader in the most recent industry analyst reports for the Privileged Access Management space including the Gartner Magic Quadrant, the Forrester Wave, and the KuppingerCole Leadership Compass. According to the "Forecast: Information Security and Risk Management, Worldwide, 2018-2024, 1Q20 Update"1 report from Gartner, cloud security is expected to be the fastest-growing segment in 2020 at 35.7% compound annual growth rate (CAGR), while PAM is the third fastest-growing segment at a 13.9% CAGR.
For more information about Centrify, please visit www.centrify.com.
1 Gartner, Forecast: Information Security and Risk Management, Worldwide, 2018-2024, 1Q20 Update, Rustam Malik, Mark Driver, Ruggero Contu, Lawrence Pingree, Elizabeth Kim, John A. Wheeler, Nat Smith, Christian Canales, 20 May 2020
About Centrify
Centrify is redefining the legacy approach to Privileged Access Management by delivering multi-cloud-architected Identity-Centric PAM to enable digital transformation at scale. Centrify Identity-Centric PAM establishes trust, and then grants least privilege access just-in-time based on verifying who is requesting access, the context of the request, and the risk of the access environment. Centrify centralizes and orchestrates fragmented identities, improves audit and compliance visibility, and reduces risk, complexity, and costs for the modern, hybrid enterprise. Over half of the Fortune 100, the world's largest financial institutions, intelligence agencies, and critical infrastructure companies, all trust Centrify to stop the leading cause of breaches – privileged credential abuse.
®Centrify is a registered trademark of Centrify Corporation in the United States and other countries. All other trademarks are the property of their respective owners.