Centrify Delivers Industry's First Federated Privileged Access Service to Protect Enterprises with Outsourced IT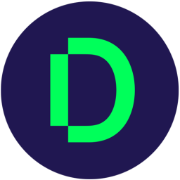 Santa Clara, CA — Centrify, the leader in securing enterprise identities against cyberthreats, today announced a major advancement in its Privileged Identity Management solution. Centrify is now the first vendor in the industry to support federated privileged access across an organization's entire security ecosystem, including secure outsourcing of IT and application development. The solution is designed for an enterprise's hybrid IT environment of cloud, mobile, and on-premise and leverages the Centrify Identity Platform. Coupled with other major new features such as application-to-application password management (AAPM) and multi-factor authentication (MFA) for servers, Centrify's Privileged Identity Management solution reduces an enterprise's attack surface and enables continuous compliance.
According to Gartner, IT outsourcing will be a $335 billion industry by 2019.[i] In addition, according to a December 2015 commissioned study conducted by Forrester Consulting on behalf of Centrify, 100 percent of organizations surveyed are outsourcing at least one IT function and at least one application development function.[ii]
"As more of today's businesses outsource functions such as IT administration and rely on vendors to troubleshoot systems and applications, the need to govern and secure privileged sessions grows dramatically," said Tom Kemp, CEO, and co-founder of Centrify. "Given that compromised credentials are the leading attack vector in data breaches, and that many of the high profile breaches involved third party access, Centrify's federated privileged access for third-parties reduces an organization's identity-related risk."
Traditional privileged identity management solutions require organizations to create and manage identities for outsourced IT administrators within their internal environment and grant VPN access. This increases risk as the number of privileged accounts disconnected from an authoritative identity provider grows and more laptops establish VPN connections to internal networks. The result is an expansion of potential attack points for cyber criminals, disgruntled insiders, and malware. By using Centrify's solution, an organization can reduce this risk by enabling secure remote access for outsourced IT administrators and outsourced developers to its infrastructure through federated authentication.
The outsourcing service retains management of their employee identities, and the customer organization uses Centrify to grant web-based access and privilege for systems and applications. Privileged access is governed through request and approval workflows, monitoring with optional termination of privileged sessions, and reconciliation of approved access versus actual access to critical infrastructure. The solution supports businesses outsourcing to more than one service organization while ensuring identity lifecycle management for outsourced IT administrators and developers remains with their employer, including the disabling of their enterprise identity upon employment termination.
In addition to federated privileged access, Centrify's products work in tandem to offer a comprehensive, integrated security solution built for the modern enterprise. New capabilities for Centrify's identity management for privileged users solution include the following.
Minimize attack surface
Local account provisioning — Centrally manage the lifecycle for application and service accounts on UNIX and Linux systems, and automatically secure and manage credentials and access.
Application-to-application password management ― Eliminate hard-coded, plain text account passwords from scripts and applications. Applications and scripts authenticate and retrieve passwords securely without human intervention, enabling organizations to meet compliance and security policies.
Privileged access request ― Grant temporary, time-bound privileged access to on-premises and cloud-based infrastructure to minimize the attack surface and reduce risk.
Secure password storage ― In addition to using the secure data store of the Centrify Identity Platform to store all user, resource, account, and password information, Privilege Service now supports SafeNet KeySecure key management appliances from Gemalto for encrypted storage of account passwords on-premise.
Thwart in-progress attacks
Multifactor authentication for servers ― Protect against hackers using stolen passwords and credentials by configuring multi-factor authentication (MFA) for IT administrators who access Linux systems and require elevated privileges.
Govern access and prove compliance
Reconcile approved and actual access ― Easily prove access controls are working as designed by reconciling approved access with actual access.
Reporting services ― Report on who did what, where, and when who has access to what and how they can use that access to meet complex regulatory requirements. Select or schedule packaged attestation reports or create your own.
About Centrify
Centrify is the leader in securing enterprise identities against cyberthreats that target today's hybrid IT environment of cloud, mobile, and on-premise. The Centrify Identity Platform protects against the leading point of attack used in data breaches ― compromised credentials — by securing an enterprise's internal and external users as well as its privileged accounts. Centrify delivers stronger security, continuous compliance, and enhanced user productivity through single sign-on, multi-factor authentication, mobile and Mac management, privileged access security, and session monitoring. Centrify is trusted by over 5000 customers, including more than half of the Fortune 50.
###
Centrify is a registered trademark and Centrify Server Suite, Centrify Privilege Service, and Centrify Identity Service are trademarks of Centrify Corporation in the United States and other countries. All other trademarks are the property of their respective owners.
[i] Gartner, Forecast: IT Services, Worldwide, 2013-2019, 4Q15 Update, December 17, 2015
[ii] IT functions include Operations Networks (voice and data), Maintaining client devices, Help desk support, Database administration, Server support, and Storage support. Application Development functions include Requirements, UX design, General design, Development, Testing and QA, Integration, Project management, and Release management or other delivery activity.