Centrify Debuts Reliance Partner Program for Identity-Centric Privileged Access Management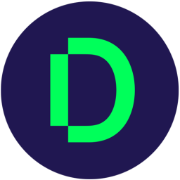 SANTA CLARA, Calif. ― June 9, 2020 ― Centrify, a leading provider of Identity-Centric Privileged Access Management (PAM) solutions, today unveiled the Centrify Reliance Partner Program to empower the Centrify channel ecosystem to quickly and easily meet the demand for Identity-Centric PAM. The new channel partner program offers a range of incentives and enhancements for reseller partners, fast-tracking them to growth and superb customer satisfaction through training and enablement.
"Our goal is to have a partner involved in every opportunity as we continue to build a world-class channel," said Chris Peterson, Vice President of Worldwide Channels and Alliances at Centrify. "With the increased requirements around remote work, it's never been more mission-critical to ensure that privileged access is optimized and secure. Demand for Centrify Identity-Centric PAM solutions has never been greater, and our success will be tied to how effectively we can engage and partner with the channel."
The Centrify Reliance Partner Program features the following benefits for resellers:
Deal registration on all opportunities: deal registration is required on all opportunities to lock in pricing for partners and give them a first-mover advantage.
Non-standard pricing: the new profitability stack reduces pricing randomness and puts more structure around margins and discounts.
Incumbent reseller status: the partner who brought a deal to Centrify gets first right to renewal, and is eligible for the best pricing.
Centrify certification program: an educational sales and technical program designed to help partners become experts with Centrify.
Centrify has also updated its tiering program so partners can elevate to the level that is best for them, adding more value to the success of joint customers. These partners are the most highly trained in services and customer satisfaction.
Centrify Platinum Partner: Platinum Partners receive the most competitive deal registration discounts and the highest level of education, customer support, and services.
Centrify Gold Partner: Gold Partners receive deal registration discounts in addition to Centrify's expertise as a trusted advisor and related education, tools, and collateral.
Centrify Silver Partner: Silver Partners benefit from a range of services to increase customer satisfaction, in addition, to deal registration discounts.
"We are very excited about Centrify's new Reliance Partner Program and the opportunities it creates for us to provide multi-cloud-ready Privileged Access Management solutions to our customers," said Paul Bedi, Founder, and CEO of IDMWORKS. "We see a lot of demand to secure privileged credentials, especially as our customers continue their digital transformations and multi-cloud journeys. Partnering with a world-class leader like Centrify that specializes in centralizing identities and securing privileged access ensures we're continuing to lead the way in offering our customers solutions that solve the business challenges they are facing today."
For more information about the Centrify Reliance Channel Partner Program, please visit https://www.centrify.com/partners/centrify-reliance-partner/.
About Centrify
Centrify is redefining the legacy approach to Privileged Access Management by delivering multi-cloud-architected Identity-Centric PAM to enable digital transformation at scale. Centrify Identity-Centric PAM establishes trust and then grants least privilege access just-in-time based on verifying who is requesting access, the context of the request, and the risk of the access environment. Centrify centralizes and orchestrates fragmented identities, improves audit and compliance visibility, and reduces risk, complexity, and costs for the modern, hybrid enterprise. Over half of the Fortune 100, the world's largest financial institutions, intelligence agencies, and critical infrastructure companies, all trust Centrify to stop the leading cause of breaches – privileged credential abuse.
®Centrify is a registered trademark of Centrify Corporation in the United States and other countries. All other trademarks are the property of their respective owners.