Centrify Brings Privileged Identity Leadership in Support of First-Ever 'Identity Management Day' April 13, 2021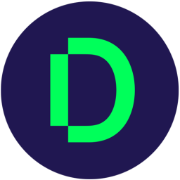 SANTA CLARA, Calif. ― April 5, 2021 ― Centrify, a leading provider of modern privileged access management (PAM) solutions, today announced it is bringing its established leadership in privileged identity management to support the first-ever 'Identity Management Day,' an annual awareness event that will take place on the second Tuesday in April each year. The inaugural Identity Management Day will be held on April 13, 2021.
Founded by the Identity Defined Security Alliance (IDSA), the mission of Identity Management Day is to educate business leaders and IT decision-makers about the importance of identity management and key components including governance, identity-centric security best practices, processes, and technology, with a special focus on the dangers of not properly securing identities and access credentials.
To support this exciting initiative, Centrify's director of communications Brad Shewmake serves as chair of Identity Management Day and is partnering with the IDSA and the National Cyber Security Alliance (NCSA) on behalf of Centrify to raise awareness. Centrify will publish blogs leading up to April 13, provide thought leadership resources about identity management on social media, and will share IDSA's public resources on identity management with its customers. Centrify was recently recognized as a leader in the 2020 Forrester Wave™ for Privileged Identity Management.
"The easiest way for cyber-attackers to access critical systems and sensitive data are using improperly managed credentials and leveraging identity sprawl across a threatscape expanded by digital transformation," said Art Gilliland, CEO, of Centrify. "Our research shows that in the last year 90% of cyberattacks on cloud environments were due to compromised privileged credentials, which could be prevented by better identity security and management. Our hope is that Identity Management Day will raise awareness of the evolving threat landscape and help organizations better manage risks by prioritizing management of shared passwords and privileged identities."
Centrify's market-leading PAM solutions leverage existing enterprise identity infrastructure to enforce least privilege access at scale for humans and machines, in the cloud and on-premise. The company delivers a modern PAM solution based on Zero Trust principles, including a cloud-ready vault and authentication service, that minimizes shared accounts and allows humans and machine identities to log in as themselves. With Centrify, privileged access controls are automated and seamlessly integrated, administrative access risk is reduced, and compliance postures are strengthened.
"Research by the IDSA reveals that 79% of organizations have experienced an identity-related security breach in the last two years, and 99% believe their identity-related breaches were preventable," said Julie Smith, Executive Director of the IDSA. "The ongoing pandemic has accelerated digital transformation initiatives, putting organizations at greater risk. Our hope is that Identity Management Day will result in higher prioritization of identity security and, as a result, fewer data breaches in 2021 and beyond. We are grateful for all of the support from IDSA member companies like Centrify and the broader industry to further this mission."
"It's important to remember that digital identities are only protected by how well you manage and secure them, and that is especially true when it comes to both human and machine privileged identities," said Shewmake. "The reality is that cyber-attackers no longer 'hack' in – they log in, using stolen identities and weak or default credentials. Identity Management Day not only reinforces the need for good cyber-hygiene but also to use technology solutions available to the vault, authenticate, manage, and secure privileged identities and access."
To learn more about Identity Management Day 2021 and to get involved, please visit www.identitymanagementday.org and check out #IDMgmtDay and #BeIdentitySmart on Twitter and LinkedIn.
About Centrify
Centrify delivers modern Privileged Access Management (PAM) solutions based on Zero Trust principles to enable digital transformation at scale. Centrify empowers least privilege access for human and machine identities based on verifying who is requesting access, the context of the request, and the risk of the access environment. Centrify centralizes and orchestrates fragmented identities, improves audit and compliance visibility, and reduces risk, complexity, and costs for the modern, hybrid enterprise. Over half of the Fortune 100 trust Centrify, including the world's largest financial institutions, intelligence agencies, and critical infrastructure companies. Human or machine, in the cloud or on-premise, privileged access is secure with Centrify.
©Centrify 2021. ®Centrify is a registered trademark of Centrify Corporation in the United States and other countries. All other trademarks are the property of their respective owners.