Bob Gagnon of Thycotic Recognized as CRN® 2021 Channel Chief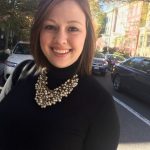 Washington, DC., February 10, 2021 – Thycotic, a provider of privileged access management (PAM) solutions to more than 12,500 organizations worldwide, including 25 of the Fortune 100, today announced that CRN®, a brand of The Channel Company, has been named Bob Gagnon, Vice President of Channel Sales for North America, to its 2021 list of Channel Chiefs. This marks the 11th time Bob has received this prestigious award, which recognizes the top vendor executives who demonstrate outstanding leadership, influence, innovation, and growth for the IT channel.
Bob employs more than two decades of technology experience in his role directing Thycotic's channel strategy. He has worked for global technology firms in strategic roles throughout his career and across various disciplines including sales, business development, strategy, vendor management, and services. At Thycotic, Bob has been the driving force behind guiding the company's evolving channel strategy through successive stages of channel maturity, laying down the roadmap for achieving leadership in the Privileged Access Management security market through channel partners.
"Bob Gagnon continues to create new frontiers, consistently launching new initiatives for growth and delivering the best possible experience to Thycotic's partners," said James Legg, CEO of Thycotic. "His goals are simple and consistent – to build upon a vibrant pool of partners and offer them the best partner program in the industry to deliver the highest level of cybersecurity to our customers. We congratulate Bob once again on this well-deserved recognition and to CRN for featuring him as Thycotic's top channel leader."
The 2021 Channel Chiefs celebrates leaders who have influenced the IT channel with cutting-edge strategies, programs, and partnerships and were diligently selected by CRN's esteemed editorial staff based on their dedication, industry prestige, and exceptional accomplishments as channel advocates.
"CRN's 2021 Channel Chiefs list includes the industry's biggest channel evangelists, a group of individuals who work tirelessly on behalf of their partners and drive growth through the development of strong partner programs and innovative business strategies that help bring business-critical solutions to market," said Blaine Raddon, CEO of The Channel Company. "The Channel Company is proud to recognize these channel influencers and looks forward to following their continued success."
CRN's 2021 Channel Chiefs list will be featured in the February 2021 issue of CRN® Magazine and online at www.CRN.com/ChannelChiefs.