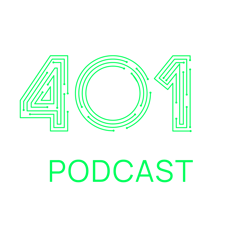 Joseph Carson:
Hi everyone. My name is Joseph Carson and welcome to another episode of 401 Access Denied, it's a biweekly podcast, which is always focusing around the topics of internet security, safety, technology, and lots of fun. And I'm here based in Tallinn Estonia and the chief security scientist of Thycotic. And we have a fantastic episode for you today. We've got a really special guest, which we'll introduce shortly. And I'm going to pass over to my cohost and awesome, Mike Gruen, MG.
Mike Gruen:
Hey everybody. Thank you for joining us. Yup, Mike Gruen, VP of engineering and CSO here at Cybrary in DC. And as Joe said, we're joined today by Jessikka Aro. Jessikka, why don't you give a brief introduction and maybe a little bit of a background about yourself.
Jessikka Aro:
Thank you so much and thank you for having me here. It's such an honor. I'm looking forward to speaking with you. I'm a journalist. I'm originally investigative journalist and I specialized in Russia Information Warfare and extremism. I started Russian trolls in 2014. And that really changed my life, but I have found out a lot of really crucially important information about the Russian trolls which brings me here today. I believe that's what you're most interested in.
Joseph Carson:
Absolutely. I mean, we've got similar backgrounds, you're based in Finland, I based in Tallinn, Estonia. And even prior to your experience in Estonia, we have had experience back even in 2007 and even post when I came to Estonia and it was around 2003, that even at that time, Estonia was kind of, it was still in between that mixed mode. It was still so a lot of ties to Russia in regards to trade and economics and politics, but it was still moving in a different direction.
Joseph Carson:
It was moving towards more Western. It was becoming more, was it tied to Finland and Sweden and Norway? And of course then back in 2007, the political cyber war that happened in Estonia, all because of a statue getting moved from one location to another, caused a lot of disruption. And we've also seen it in the likes of Georgia and Ukraine, is that when there's any type of political or any type of economical that you do find that, we do have a big noisy neighbor and they tend to use the current technology capabilities today in order to create a lot of disruptions, whether that's interfering with politics, whether it's trying to even just put bad images in people, individuals, our government officials, our companies.
Joseph Carson:
We've seen a lot of it in regards to the Olympics and sports. We've seen even recently of course, with the sanctions and indictments on, came down to basically, but the Olympics past Olympics that they have been targeted and it came down to Russia, of course, because of the bands that they had.
Joseph Carson:
So we do find that, there is a lot of similarities in our backgrounds and when I first met you and where I think it was on 2015, when you were telling the story, I was on tree. And I think it's really important, especially in today, especially when many of us are connected through social, especially, even working remotely and people being home that we tend to be using the social sphere around as the technology in order for us to stay connected.
Joseph Carson:
A lot of it can be done for good, but it can also be really abused. It can actually really impact people's lives. Before you did the, let's say the investigation that led to your experience, what were you doing? What was your role in Finland? What was your job and your background.
Jessikka Aro:
Right. So I was a journalist, really a basic journalist, and I was pretty much very worried about what was going on in Ukraine back in 2014. Russia was already waging its secret warfare in Ukraine. And as I had seen before in previous conflict, for example, the Russian Georgian War, 2008. I noticed the same thing. There is so much propaganda there is so much falsifications. It's really difficult for even a journalist who, we are supposed to be the professionals in filtering what is true and what is not true, and what is propaganda and what is political messaging. What is actually taking place in the soil of Ukraine. So I was pretty much trying to figure that out because I'm a journalist, I have to tell people what is actually going on. I have to know.
Jessikka Aro:
So even for me, it was overwhelming as it was for many other Journalists. And during that autumn, 2014, I read super interesting reports made previously by independent, super courageous, Russian critical journalists who had written in Russian media. There are still some free Russian medias. So they had already a year prior, they had written this so fascinating article. They had infiltrated in St. Petersburg. So not so far from Estonia, not so far from Finland only a couple of hundred of kilometers. They had infiltrated this weird office in which they were being paid to put up fake profiles and anonymous profiles and blocks, which were seemingly written by normal, everyday opinionated citizens who were basically promoting Putin and Putin's policies. But they weren't getting a salary for it.
Jessikka Aro:
These brave journalists, they exposed it. They made articles in Russian media. And I read those articles and I was fascinated and terrified at the same time, because I knew what you were saying about this international impact and influence. I was worried, what do these so-called trolls as the Russians name them, what are they specifically doing online? We still didn't have much information. What kind of techniques do they use and do they have impact in real people, even outside Russia, we also have Russian speakers in Finland so who knew were they also impacted. So that was what led me into my investigations. Me not feeling so secure about reporting about the war in Ukraine and me wanting to know what is this new phenomenon of so-called troll factory and how does it influence people or does it influence people?
Mike Gruen:
So what did you find out? I'm curious. That's the big question. What is the influence that they have on people? How were you able to, were you able to figure any of that out?
Jessikka Aro:
Yeah. So this is what I started to look into. My method was to basically put out a crowd sourcing article in which I asked people, the internet users to help me investigate. I told the basic information off the troll factory, what we already knew that was taking place and what was happening already. And I asked specifically people to let me know whether they had witnessed such a troll activity online. And if yes, in which channels and specifically how had real Finnish people reacted to this propaganda of troll activities. That's one way of trying to figure out the actual impact. And so I started to receive messages and I started to receive contacts and in the end, I ended up exchanging emails, getting hints and tips, or interviewing around 200 people who are either a normal internet users or, moderators of regular media, comment sections, also filled with trolls or very interestingly, for example, a moderator of the biggest Russian speaking discussion forum in Finland, the russian.fi.
Jessikka Aro:
So I spoke with all these people. I followed so many tips and hints, and I found out that there was indeed impact and the impact was that some people, because one of the troll techniques is to attack individual internet users after they voiced out opinions or information about Russia. These people who become attacked, they become scared, and they stop discussing Russia issues completely.
Jessikka Aro:
So the troll into their target, also some people got really confused what is happening really, for example, in Ukraine because trolls were spreading so much disinformation about it. And also some people turned into propagandists, but then there was other group of people who thought that there was no impact whatsoever. But the thing that worried me the most was that the trolls had already back then influenced the Finnish public debates of Russia.
Joseph Carson:
That's interesting because one of the things I find as well is that, back in 2007, there was a lot of political propaganda, mostly from media perspective, but wasn't really at that stage, I didn't find it on social media. You would have, I did remember that of course Estonia is a large Russian speaking population as well. And they would be individually communicating and there was protests, there was riots as well. But it was limited to people, people were getting involved. One thing is kind of, and then it was also cyber attack. It was actually offensive types of attacks. It was bringing down news organizations and defacing websites. And I think really want to get into Georgia was the first probably place that it started really getting into much more of information propaganda type of offensive capability.
Joseph Carson:
And then once it started moving into Ukraine, Ukraine was really that base grind of actually really starting it to being a tactical weapon in many regards that it was actually being then used. And since then, it's just been excelled. And I think to your point, as well as that, in the past, probably prior to those events, it was probably being used mostly as an internal control within countries to that was busying control, keep your controlled media, even I remember is that when you control the education, you control the media, you control the TV, you control the news. Then what you do is you control the people, you control the conversation. And what I've really seen is that, when you shared your story that it really started saying that that has now moved beyond the borders.
Joseph Carson:
It's moved beyond just trying to control your own people, but it's trying to influence outside and influences. And it did start with neighboring countries. It started with countries that were close to home. And what we've even seen is that that has now expanded into other countries of influence, whether it being trying to, I do feel that, we have made discussions with Mike on things like the elections.
Mike Gruen:
At least Russia staying out of the US elections. We know that for a fact, they're definitely not involved here.
Jessikka Aro:
Yeah, it's a hoax.
Joseph Carson:
But ultimately what I've come to realize in afterload discussions is that it's not about trying to influence an outcome is the outcome itself as the polarized countries is to put them into the spiraling effect of actually having them fighting internally.
Mike Gruen:
If you could just, and that's what I was thinking. When you were talking, Jessikka, about some people feeling like there was no influence and some people feeling like there was. That's perfect, because then you actually get a division because then you have people who can't even relate, you're just starting and we're seeing it in the US to where the two sides just can't relate to each other, because one side doesn't see any of the influence and one side see. Or both sides see the influences on themselves, but not on each other. And so you get that division and that's perfect. That's exactly what you want. Is it to go unnoticed by a certain segment of the population, for maximum impact. I thought that was really interesting that you found that very early on.
Joseph Carson:
Go ahead.
Jessikka Aro:
I would like to add to what Joseph, earlier said about first, internal control and then international. Let me tell you what we found when we also went to the troll factory. We weren't let in, but we went to investigate it in 2015, February, while I was still doing the original investigation. It was super interesting because, of course the place itself, it doesn't say that it's troll factory. It calls itself the Internet Research Agency. It's a company that investigates public opinion and whatever. They were recruiting people. And of course they were not recruiting this social media propaganda trolls interfering for an elections, yet today we're recruiting on your everyday normal, regular recrutional sites in Russian, they were looking for people, for example, graphic designers and copywriters and social media managers.
Jessikka Aro:
And they would prefer that those people would of course know Russian language, but also English. And they would be able to work in 12 hour shifts also during nighttime. We called there, we pretended that we are someone who wants to work there. So we called there and we asked, what kind of material do you want me to produce if I come to work there? And they told it themselves, the recruiter lady political also news. So already back in 2015, there was English language, political influencing operation underway. And as me and my especially my colleague, interviewed these original Russian journalists who had worked there before. One of them said that, she was back in 2013, still writing only in Russian language, but she was writing obscenities about Russian opposition politicians, and obscenities about US citizens, but this was for Russian audience. But then in two years it had already evolved into international.
Joseph Carson:
To think there was a lot of those, Georgia and Ukraine probably had a lot of impact in tat factor. But within Ukraine, of course it is still a Russian speaking majority population, there's still a large Russian speaking there. So of course, Russian language would still be, but having English does mean it's moving beyond those closing border countries to being more European and more US-based.
Mike Gruen:
Do you also see them using that influence? So then once they have these people with whom they have influence changing them into basically working for them as agents unwittingly, where now I don't even have to, I have this whole population of secondary trolls that I don't even have to pay. I just have to feed them some information. And that's really where the sort of snowball effect happens because people trust those people and so on and so forth.
Joseph Carson:
It's a almost ...people.
Mike Gruen:
Yeah, zombies.
Jessikka Aro:
Exactly. It's like this Russian trolls, they turn real people into Russian trolls, eventually. As I referred earlier to the some part of the population who accepts these troll falsifications as the truth and start sharing them further on, and it's not even so rare to see even high profile influential, supposedly intelligent people in a society sharing fake news and troll materials further on. So it was quite alarming to see it even in a country with high degree of higher education. I mean, seriously Finland we have free universities and there are still highly educated people who already back then were sharing this troll materials and fake news.
Mike Gruen:
And I think that the whole notion of trust, is an interesting thing when it comes to humans. There's no way that you or I, or anyone can do all of the research on all of the things and really get into it. So you have to start trusting people. I'm listening to you and you're talking to me about the Russian troll factory. At some level I have to take your word for certain things, unless I'm going to go through the entire process that you went through. And I actually wonder sometimes if societies that have that sort of higher education and where you are learning and trusting and you have, I wonder if it's actually that they're more susceptible to it because you have this notion of trusted sources and intelligent friends and this network of people with whom you've just learned to trust. And it doesn't really take very much for one person to influence that and take advantage of that. I wonder if that's what also causes some of the breakdown.
Jessikka Aro:
That's an interesting theory. I specifically didn't research that because there are also many other factors which are in play, when it comes to individual citizen's ability or individual citizen's resistance towards propaganda and brainwashing. For example, here in Finland, in Estonia Baltic countries, generally many Eastern European countries, especially parts of the populations are super resilient because they still know their grandfathers and grandmothers or mothers and fathers stories about the Soviet occupation about the Soviet aggression about the Soviet propaganda followed by Soviet aggression. We who still remember, we can also more easily then notice when something similar is again happening.
Mike Gruen:
That makes total sense. I think there's that healthy skepticism and it's one of those things, Joe and I talk about a little bit at a time and again about in the United States. In the States there's this total healthy skepticism of the US government. It's just bred into everything about how the government started is like be skeptical of the people in power. I think you have this different dynamic because I don't think we have the same propaganda. And so we're looking for alternate sources of information and have this healthy skepticism towards what should be actually a truth factory, but we're skeptical of them and look for alternatives. And so I think the US in some ways might also be more susceptible than say, other countries that have lived through what you're talking about, which is right. The actual propaganda machines and they can be passed on. That's an interesting point.
Joseph Carson:
And there is a challenge Mike, I think one of the things is that in a lot of countries outside of the US is that let's say the interaction between the government and the citizens is much greater. The us seems to be sometimes in the past, used to be an autopilot. Used to have the government manage itself and you'd have the Congress and you'd have part of justice meant to oversee each other, should have them all basically operating. So load the citizens to take a back seat and actually focus on what they were doing. In other countries, they tend to be a lot more interactive and there's sometimes a lot more parties. There's a lot more closer elections in the US. It's always to connect two party race.
Joseph Carson:
One of the things that are going to get back to is just one of the things, as well as for me, the internet tools has been around for as long as I've been on the internet, which goes back a long time. In the early days, you'd have named the business name trolls. It was basically just people who that was what they actually enjoyed, that was who they were as a person. And then you got into the times where of course, the early times the four chance, eight chance and they unnamed the anonymous trolls who basically, they took the opportunity of being able to express themselves more and be really that type, because they could be somebody else on the internet. For me, it was really, and countries, governments have always been somewhat propaganda is nothing new.
Joseph Carson:
It's been around for the times where they were dropping pigeons and dropping leaflets for over the hundreds of years to try and just get their message across. What really surprised me was that when you get into the internet research company, the troll factory itself was that it really became actually agency. It was there in order to actually have a specific agenda. It wasn't citizens taking up their own, let's say passion or their own agenda, their own influence. It really became an organization, became employment. It became part of actually what it was actually its goal and strategy was to do whether it was first done internally and then moved internationally. And that really that got me scared because the danger, I remember back watching a lot of DEF CON conferences and that information and data is basically, that is what can change the outcome of many things.
Joseph Carson:
It is that if you can modify or change it, it can really have a big influence. And this became a data manipulation factory. One thing that I always got in my mind was, is it a hundred percent sponsored? Is it something that is just purely a government only? Or is it like a Cambridge Analytica style information, warfare type of words of who's going to pay the most money for them to do that service? Is it an agency that's up for basically to hire, or is it more influenced from a government. Where does that agency stand?
Jessikka Aro:
That was also what I was pushing to find out when I went there. Before I went there, there was mostly rumors and there's hear say talking that this place is probably governed by the FSB, the Russian internal security service, the very infamous security service. But then it was difficult to prove. And also some Russian journalists had already dug into the connections who was owning it and who was participating. It was one guy called, nicknamed Putin's chef who is also an insider in Putin's regime. But still there hasn't been this bullet proof, super 100% proof that it's the FSB who is controlling it, but I will tell you what we found. It was so interesting. They have the stupidest security guard in the history of mankind working there. Because you know what happened? When me and our really great Russian stringer was filming outside the factory, just outside the main exit and entrance, we were taking photos and such. It was the second day there.
Jessikka Aro:
The security guard came out from inside the factory and started yelling at us. And I was of course filming and recording it. And he was yelling, "Girls, you have to leave or else I will call the police." Or, "Can't you see, this is ..." So an administrative building. So in Russia, administrative buildings, they are what it says, they are especially secured by the Russian legislation. Actually, it's some presidential decree and they are some types of security structures such as police stations or nuclear power plants or military base or something. So this guy told him, he wouldn't have to say it. But he just said it, he slipped it what we were looking for. So, thanks for him-
Mike Gruen:
I think my biggest disappointment is that they didn't call themselves the ministry of truth.
Joseph Carson:
That would have been brilliant. I think that's what the UK factory is called.
Mike Gruen:
So we were talking about your story and one of the things, I obviously in prep for this, I read a little bit about you and one of the things that I thought was fascinating was your own personal, how this all what happened and your own personal role that and how this impacted your life, because obviously, investigating the troll factory, I'm sure they, they respected your boundaries and stayed away you.
Jessikka Aro:
Yeah.
Mike Gruen:
I don't know if you want to, how much you want to talk about that or not, but I think that's a fascinating aspect of the story as well.
Jessikka Aro:
Oh yeah, definitely. Couple of days after the publication of my very first articles, I started to receive hateful phone calls and hateful messages in Russian language from places like Russia, Kazakhstan even Ukraine. There was, for example, one phone call coming from a Ukrainian number in which there was only this not official shooting gone. But what was put in these messages was really alarming because people were truly angry at me. They were so upset. They were so disappointed. They were telling me that I should be put to jail and I should be, I'm a pig and I should die and all this stuff. And I was thinking, where is this coming from? Like, really? So then I found that there was a string of a Russian fake news being put out there in Russian fake news media.
Jessikka Aro:
And so I realized, there are these people now reading these stories, which are fake. So in the stories, it was claimed that I am famous assistant of American politics, security services or special services, that I'm gathering an illegal database of Putins' supporters. So just fake information was being put out there, I was being framed as a criminal and people became angered by it. And that is the basic, what is happening. What we're seeing is happening in so many different countries, there's so much fake information now that people become agitated by it. And then they go into the streets and do really aggressive, stupid things. That is why these information on Russian trolls posed a threat to serious international securities, but also then to me personally.
Jessikka Aro:
That then continued and still continues. So there's over six years now and where this originally came, this fake information, this is also so interesting. It's actually connected to Estonia too, and to brunch soldier clashes in Estonia because the same boy who put out this fake information about me works for the Kremlin and works in Moscow in Putin's think tank. Which later was exposed of designing the whole troll and hacking on fake news operation against the US election in 2016. So he had a motive there, so what to say, it's, there's just no limit to what I am subjected to online.
Mike Gruen:
It's the whole interest. It sucks, because obviously it sucks your personal story and the stuff that happened to you. I'm sorry for that.
Jessikka Aro:
Thanks.
Mike Gruen:
I think the fact that you can have just the asymmetric aspect of an individual, trying to speak truth through the power and then write this huge apparatus that can just be turned against any individual and then turn you into a cautionary tale. That's probably suppressing other journalists and other people from like, you know what, "I'll go do a different story. I don't need to deal with that." And so it definitely has that silencing effect and it's I'm glad people like you exist and stand up and do these investigations and look into these things.
Joseph Carson:
Because you're getting through the truth and transparency. That's really what we need as citizens to know what's really happening in the background. I've got Jessikka, because one of the things is that, this still trolling in our industry and security industry is a major problem. And there's a lot of people out there that really take people who's really doing a lot of good in the industry and they're saying a lot. They're very outspoken. They're very direct and they're sharing their experiences and they become really these targets of massive trolling. For you, was there a lot of support that was it the community, the government and other news organizations, was there much support for you during that time?
Jessikka Aro:
Yes, there has been in basically every step of the way. What I did as a counter reaction was that I start to publish information about this on my own social media. And quickly, people came to help and people came to rescue. And people offered me a mirror. They were telling, this is all, just Russian propaganda. This is just smear campaign against you. You should maybe file criminal complaints and you're fine, please continue your job. So this is the type of community that even grows and continues to grow today. And I'm really thankful for it. And all of this that you are doing now is also counter methods of how to counteract this, especially what Mike said about silencing effect.
Jessikka Aro:
So it's important to bring these stories to light. I completely agree. But then, I didn't expect any, for example, support from the government because I'm a journalist. I work for the people, I am independent, but what I have received, in a way, from the Finnish government has been excellent police investigations into these cases, as well as the whole justice system that has supported me along the way. And there are so many cases in the Finnish justice system about this, but they have just really done a great job. And even this guy who works for the gremlin, at least he worked back then he has also been convicted.
Mike Gruen:
That's great to hear.
Joseph Carson:
I think that's really important. Because I know, I remember having here in Estonia a few years ago, we've had a lot of discussions around misinformation and propaganda and every time there's an election, literally every time there's election, whether being local elections, governmental elections, European parliament elections, whatever it might be, is that the trolling six months to nine months before just accelerates and elevates. And it's not even that it's coming from externally, it also comes with, from within, maybe what we are missing is that you do get these passionate followers who really become zombies or become butts of the trolling.
Joseph Carson:
And I remember, earlier that I was, I think it was last year, actually, we did this hacking democracy hackathons. And one of the groups actually did an algorithm and they actually took a snapshot of point in time of all of the comments on news feeds and articles and social media posts. And it took it all up. And we tried to see whether it was center type of communication, whether it was a little bit left a little bit right. We're trying to figure out what it was. And we did find that actually, when you went to the very extreme side of things of comments that we actually were able to trace it down to actually a single person.
Joseph Carson:
It's that fundamental is that 95% of all of the comments and posts were coming from one individual and that individual had many identities, had many different personas, many different things, and they were just there to accelerate. And it got me into questions that, is that person really, are they being funded? Are they being paid or is it just they really have a lot of time to spend on this? It gets into twos. Do you do think that in these scenarios that, there is people within countries that are actually being funded in order to accelerate this in order to create the trends, whether they're paying for local advertising or whether they're paying for ads and social media platforms. Do you see this as something that's an operation? That's not just being centrally operated from within the troll factory, but actually has moved into operations, but in countries.
Jessikka Aro:
This is an excellent question, which I have also tried to pay attention to because it's quite obvious that the Russian troll factory, the one that has been exposed, is not the only one that exists and it's not the only form of troll factories. What seems to be the goal is for the Russian security services who are basically controlling these activities, is that they use the so-called proxy operators. Proxy operators in a way that, so that they can tidy up and clean up the Russian fingerprints from these operations. They specifically are interested in public social media influencers, outside Russia, who they could bribe or threaten or pay to work for them. And there has been findings even in the USA where some YouTubers have been working for Russia, as basically a troll and have been removed from YouTube and similar cases like that also elsewhere. Also, it seems that it's so cynical this whole operation, for example, Russian security services run operations in Africa.
Jessikka Aro:
There, for example, they are also helping and teaching some African powerful elite to attack their citizens and using the same methods as the trolls. The spread of fake information on fake news on social media. What is happening is that they are teaching these stuff here and there, and some people pick up. Some people even want to do it without any money free of charge, because as you were telling about these trolls, this is a form, normalizing this type of behavior. It was kind of weaponizing people, this willingness to be nasty to other people. So there are some personalities who really love and enjoy doing this kind of stuff.
Mike Gruen:
They just enjoy getting a rise out of people, regardless of whether they believe it or not. And so being able to take advantage of people who want to do that. I think you guys were talking about the idea of being able to monetize and make it into not just a propaganda factory, but also make money that you can reinvest in and through YouTube and through any number of other platforms is an interesting one as well. Just, there's probably people who just see it as a business opportunity, regardless of just forget about they get a rise out of people. I can also make money doing this and it's an interesting combination of factors.
Jessikka Aro:
Yeah. Let me tell you one thing. I found from the Finnish YouTube, there are YouTubers who follow and stalk and stream without permission and harass people and make false claims and smear and make so many communications crimes against Finnish police and journalists and other people. So they have these channels, which are always taken down one by one, but then they put out new ones. They also have advertisements in their channels. You should have heard the reaction that I received when I started calling to this company. The Finnish normal, your everyday telephone companies and operators, they didn't know.
Mike Gruen:
They had no idea who they were sponsoring.
Jessikka Aro:
They didn't know. Because they use media companies who are somehow unde resourced.
Mike Gruen:
The whole way internet ads work is this very convoluted chain of millisecond bidding systems and other things. So it's possible that you don't even know where your ad is showing up. It's difficult to control at times.
Joseph Carson:
Bidding. You're bidding just for a moment of time.
Mike Gruen:
Yep. I did some work in that space awhile ago. And it was fascinating to learn how that all worked and how do you end up advertising on a site that you had no intention of advertising on? Or supporting.
Joseph Carson:
It'd be good to have some good filtering in place that you don't support something you're not intending to. Jessikka, one of the things that you mentioned as well as I think it reflected to me, I remember the estimates and Estonia, one of the things that during, I think it was the European parliament, there's a lot of trolling. And I even remember that I think it was one of the politicians here was put on basically the wanted list, Interpol. And actually create a lot of influence, a lot of challenges that all of a sudden now you're on basically Interpol's wanted list.
Joseph Carson:
And when you, especially going through elections, that can cause a of challenges and trouble. You end up, you can get arrested in other countries, if you're on that list. One thing is that in the law enforcement side of things, I think it was important that you mentioned that you've got those investigations from a police perspective and prosecution and legal side, if they are breaking local laws. And I remember speaking to the government officials here is that one thing is they can influence what's in the media press because they can. In Western countries, they can be seen to interfere with media. That sort of boundary that you're not allowed to cross.
Joseph Carson:
But it's great to hear that at least from a police investigation side, there is a law being broken, that they will get investigating to that. What do you recommend though? A lot of this, there's things of course those influencers or those trolls that are within country. What about the cross border side of things? Have you seen any type of, let's say, approach or any type of influence in trying to prevent it from being cross border internationally?
Jessikka Aro:
Sorry, can you please somehow rephrase that one.
Joseph Carson:
Obviously, government's trying to, let's say if you've got trolling that's happening from another country, let's say, coming from Ukraine, as government are the providers stepped up and tried to intervene or try to do something, especially if it is something that's breaking a law within the country.
Jessikka Aro:
Unfortunately I don't think I can recollect any type of activities. About these counter activities, one example would be that, for example, Ukraine, shut down whole, their conductor, the Russian equivalent of Facebook, stopped and blocked it from use in Ukraine because it cited it's used for Russian information warfare, it needs to be blocked for attacks against Ukrainians. So that type, and then what else? Some Baltic countries have also shut down access to Russian propaganda sites such as Sputnik what then, let me think. I don't really recollect.
Joseph Carson:
Blocking the access rather than trying to do anything.
Jessikka Aro:
One thing also, I need to bring this up because it was quite interesting even during Trump's era, who was of course promoted and lobbied by the Russian trolls and Russian propaganda machinery. There was interesting operation done. Maybe you saw it in the news by the cyber comand, maybe you saw it in the news, by the Cyber comand, with signature from Mr. President Trump attacking the Russian troll factory during the midterm elections 2018, because troll factory was also then trying to impact and influence the US population. So they shut down the troll factory. They blocked it from internet completely for one day, at least that's what they told the publicity. So that was quite interesting.
Joseph Carson:
So question, what is your recommendations in moving forward into this, is that it really gets into challenging because I think one thing we've seen in the least, the recent elections in the US, where social media platforms have really stepped up and tried to intervene and tried to label content, which is for me is one of my recommendations is always about, is that the platforms are accountable and responsible. That's ultimately is they're accountable and responsible for all the ads and all the content. They're not in regards to they should be treated such as a media organization.
Joseph Carson:
Especially if they're editing and moderating and changing and filtering and classification, therefore they need to have some type of, let's say context or source of trust into everything that's displayed and actually some labeling. And they have stepped up and they did do a lot of that type of activity. Do you think that they need to do more or do they need to be somehow, what do you recommend from the social side of things? Because it is social media. That is the main platform for doing this. What are your recommendations? What should you for from going forward?
Jessikka Aro:
Thank you so much for bringing this up because we are at the core of the problem here. I've seen them as the enablers of the Russian information warfare as well as many other bad actors, but from my point of view, most importantly, they are the ones who give the space and channels to the information soldiers attacking us. And they are not doing enough in any front confronting this. And we have seen so many accounts from former, both Facebook and Twitter employees who have told that they were in charge of security, or they tried to be in charge of security there. And they tried to tell and bring this up already early on, but they were rejected within the companies and more resources was put only to build growth and not to build a costumer security. So what you said about the labels is completely correct.
Jessikka Aro:
Also, we have to see these platforms as really faulty products. They are basically in consumer use being super faulty, super harmful, poisonous, dangerous. Think about children who are using these products. And there are seriously kids who they don't have any warning labels telling them that this might be harmful. This might be violent. This, maybe you shouldn't watch this without the permission or without being with your parents, but it's happening. And Zuckerberg, the CEO and founder of Facebook has told himself that he really doesn't know how to handle this.
Mike Gruen:
They were just testifying before Congress, the other night, I was listening to it on my way home, because I'm that person who listens to C-SPAN the one. And it was interesting to hear them because they're right. That was the question. Because the election's not over in the US, there's what's happening in Georgia...
Joseph Carson:
It will never be over well.
Mike Gruen:
Not just that, there's the Senate race that's going to, there's the special election that's happening in Georgia and coming up and that's actually going to have a huge impact on the makeup of Congress in the U S. And so, you have a very, what a great target? You have a small population, very easy thing to influence. And it's going to have a huge impact on US policy potentially, depending on how you impact it.
Mike Gruen:
And so, yeah, they were talking about what steps are you guys taking now? What are you doing? And basically the answer is, "Oh, we're going to do the same things that we did for the current election." And it's like, "That's not quite enough." They're just at a total loss because I think at the heart of it as someone who's, as a technologist and not a security person, but if I put on my business ad, there's no money in me resourcing the security and privacy and the fact checking and the rest of it, that really, that's only going to come from either congressional oversight of some sort of, or individuals deciding we're not going to use these platforms because they're just, I can't know. I don't know what to trust and what not to trust. And maybe there's some platform that can actually get started and in my fantasy life, there's some platform that's going to start where it's like the foundation of it is like, "Hey, it's truthful and everything's validated and verified,"
Mike Gruen:
And people migrate to that, but it's never going to happen. And so I think the only way is for Congress or governments in general to act and hold these companies accountable, come up with fines and other things. I don't want the government deciding exactly what content should and shouldn't be seen, but they need to come up with standards and practices. It goes all the way back in the US, I grew up on Saturday morning cartoons. There were certain things that you could not advertise Saturday mornings during cartoons. It's not rocket science, it's solve problems. It's just at a much larger scale. And it just needs, and we have the technology, we have things that we can use to put towards it. It's just that there's no money in doing it right now. And so that's always what motivates, that's the problem with the capitalist society is money is what motivates the business decisions and the priorities.
Jessikka Aro:
Exactly. But I'm still wondering how is it possible that after all these years and after, for example, the special Counsel Mueller investigations about the interference against the US elections by Russia before 2016 elections conducted through social media, partly as well as by the troll factories. How still, when we learned back then so much of how these trolls exploit these platforms and how these platforms generate this profit and how 126 million Americans were touched by Russian trolls on Facebook before those elections and how sophisticated, seriously, you have to give the Russians credit for it, how brilliant they managed operations those were. And already then after the elections had happened and the milk had been spilled, already there on Facebook and Twitter, they were confronted by the Congress and they were asked why we're taking Robert stand, but again, how long can they sit in these hearings without doing nothing, basically?
Mike Gruen:
Because Congress is totally, the US Congress has just completely blocked up. They can't do, they have no actual, they don't have enough of any one side to make any real change and set the Senate is this deliberative body, they're designed to be slow moving and deliberative. Yeah. I agree with you. It's mind boggling at the same time, at the risk of like getting into conspiracy theory, but you trace the money. Imagine there's a number of those people in government who get funded by companies like Facebook and Twitter. Their campaigns are financed by these big technology giants and there's strong lobbies, and it's always about money. And so I think that there's enough people in Congress who, don't have the incentive to act.
Joseph Carson:
Jesse, I have a question for you as well. So we've known about these troll factory for a long time now, is there other countries and other troll factories that are appearing and upcoming? And for me, I do always consider Cambridge Analytica as a full factory, that was part of the trolling. It may have been a different mechanism. It may have been a company for hire rather than state sponsored, but when you're receiving money from government, I do consider it state-sponsored in respective of how the funding happens. So I do consider Cambridge Analytica as a trolling style. It was an information gathering and information manipulation, have you seen other examples globally that's started up or anything you've been seeing on international stage?
Jessikka Aro:
This was also something that fascinated me already since the get go. Back then, I asked experts, how about other countries and at least back then the experts were saying that also for example, China, Israel are doing this, but they're not nearly as aggressive as the Russians. And also we are hearing really alarming reports from, you can say Chinese troll factory attacking people, attacking individuals, spreading fake news, spreading political propaganda also on social media. So they are ramping off and probably learning from Russians as well. But then also the Israelis have been super aggressive, but they're influencing in their operations. They have been more local, more localized and more targeted to their own citizens. So it's not internationally.
Joseph Carson:
More stealthy. They are really good at staying under the radar. With Russia, it tends to make a lot more noise.
Jessikka Aro:
Exactly.
Joseph Carson:
And that gets me, so one of the things is that, I agree China has been, has done it in a very different approach. What they end up doing is that they create like for like social platforms and then they sensor directly in the platforms, which is for me, is that I wasn't really worried about the data collection. I was more worried about how they are actually censoring internationally. There's one thing about censoring within your own country, within your laws, but when you're censoring content that is in other countries that other citizens are using that for me is, where you're getting into trolling and you're getting into manipulation of data.
Jessikka Aro:
Yes, definitely.
Joseph Carson:
So I want to move on to, you did share and highly get recognized, you got that. What was it, the Courage Awards for your bravery, because what you did was very brave. It's something to stand up against, a major operation that has a lot of influence and a lot of powerful people behind it, that can make a lot of challenges. You were very brave and what you did and courageous, and you did receive the reward. Can you tell us-
Mike Gruen:
Nominated for, I believe.
Joseph Carson:
Nominated. From the citizen perspective, you got the award irrespective of if you have a trophy binder or not. It's a citizen, as being a recipient and these, you had to have got it, but whether or not it's been stamped properly.
Jessikka Aro:
Yeah. So in paper I was awarded with the United States state department diplomats really highly recognized, basically human rights award called International Women of Courage Award. They give out this award to 10 females around the world who have been making positive impact and who have shown leadership and all these beautiful things. And the top diplomats in the US had already, it all was set. Everything was good to go. I was invited and I was supposed to go to DC for award ceremony. And I had a program and I had to cancel my previous program in Finland, for being able to travel.
Jessikka Aro:
But then, around 10 days before I was supposed to leave to take off in a plane, I was informed that I will not get the award. And soon enough, the foreign policy paper, they reported that it was ... that canceled because they said of my social media posts critical of Donald Trump, the president of United States. So then there was an investigation which actually confirmed those original reports and, yeah, that's it then. So, I didn't go to the awards, in which Melania Trump would have given me the award. And I also didn't travel to DC. And instead I was actually attacked by Russian troll factory in the aftermath of this.
Mike Gruen:
But as we said-
Jessikka Aro:
That was why I worked there.
Mike Gruen:
For all, we know the fact that you didn't get the award probably brought it to a higher prominence, like they probably did more to highlight it. I think there's probably more notoriety around the backstory of being nominated than having it presented, probably got you more noticed by more people, probably backfired on the Trump administration and whoever else was involved in deciding that.
Jessikka Aro:
I really hope so. The US press is so lovely because you guys, then supported me so much and gave so much notion to my work and it was awesome. It was really best award.
Joseph Carson:
Hopefully our listeners I'm pretty sure there's a few governmental listeners out there, maybe at some point in time that could change with a new administration in place. So, you never know. For me, I think that it's important that leaders around the world have people that surround them that will challenge their, that will question and ask them the tough questions and whether you'd like it or not. And I think it's really important that you do have people around you. We've seen in many cases that, if you surround yourself with people who do put you basically on the pillar, and do challenge you to what you do and your actions, then it makes you accountable, makes you responsible, makes you a much better leader. I think that's something for me.
Joseph Carson:
I think what you're doing is speaking out, is what we need. We need more of, if I have too many people around me that just nod their heads and agree, it's not going to make me a better person. It's going to just make me more egotistic. And I think that's what really allows us to be that reality check. Is that those people around us will bring us back to earth and put us back into reality. And that's what's important. I commend you for what you've done, and it's hopefully, maybe something will change in the future. We'll see. You had wrote a book on the subject.
Mike Gruen:
We totally avoided, I'd love for you to talk about the book a little bit, where people can get it and what's in it, can you tell us a little bit about the book?
Joseph Carson:
Definitely. So, Putin's Trolls is a true stories from the front lines of Russian information warfare, it's actually a collection of stories of people who became targets for Russian crimes and Russian security service stalking, as well as fake news companies, just like myself. So these are Western people who live outside Russian borders, who are being intimidated and harassed by Russian security service who had their, for example, career destroyed. International media frenzy is created. For example, after Russian security services, tapped phone calls of diplomats, and then edited and made fake media videos, put them to YouTube and created chaos in three different countries.
Joseph Carson:
Also so many, let's say for example, Norwegian journalists, who then ended up having to take the FSB to court. Of course they lost all cases, in Russia. But, these are people who brought out critical and important and factual takes on Russian aggressive policies and who were revenged. And these people also are my friends because I started to get to know these people after I started to tell what has been happening to me. And so I started to meet them. I started to hear their stories and I wanted to document those amazing stories. And there are now in my book.
Mike Gruen:
That's awesome.
Joseph Carson:
That's fantastic. Well, that's a mixture of one of the things that, we'll make sure, Mike that will make you make links and information about the book and the show notes so that everyone knows where they can get a copy. I think it's really important for me just to get you sharing your story with us and with the audience, I'm really hoping that we're able to take this much further. Because I think it's really important, we get to the foundation of the core problem and that we find ways in order to embrace technology for the good and not for the bad, and that we find ways in order to, let's say, technology can help us solve this problem. We can make sure that people step up and see it as a problem, because if we continue to ignore it, it's going to be more problematic and it's going to polarize more countries and it's going to make us stagnant, and it's not going to allow us to innovate.
Joseph Carson:
It's going to become people against people. And I think we really need to get all the good people out there to find ways forward in order to overcome this challenge. And it has challenged that, and I think it's the foundational recently, what was it, the social dilemma on Netflix? I think that was, for me, it was another realization that really resurface a lot of what we see on these platforms. We talk about data was the new oil. And for me, time is the most valuable asset there. It's the time that we have. And the less that we waste time and trolls for me is wasting time. Is just basically attacking people and it's wasting time and not productive. And we need to make sure that we actually reduce that and eliminate as much as possible. So again, thank you.
Mike Gruen:
The Facebook and the rest of them, I'll say, it's just algorithms. And I think what we have to recognize is that, these trolls, whether it's Russia, China, whomever are really smarter, figuring out how to manipulate an algorithm to do what they want. So that defense is just not a great one on its face, because the problem is, if I can exploit the system to do this thing, you guys built the system, you guys have to figure out how to adjust that system.
Joseph Carson:
And Mike we've discussed that before with, Kasparov didn't lose a game of chess, he lost the game of algorithms. This is the point is that, when you're complaining, it even go back to what was it, the DARPA program and the fighter jets, is that they were playing against basically artificial intelligence. But at the end of the day, it's an algorithm. You're not basically, it's the algorithm, which is the problem, fix it, find a way to solve it. And it's not to do with citizens having to make us responsible accountable for basically the algorithms faults.
Joseph Carson:
And it all comes down to it. And those in power, those who have the capability of knowing how the algorithm works, can abuse it. And have used it to an advantage, whether it being economical, political even just basically, I'd have feud or despite that those who know the algorithm can abuse it. And this is the important part is that many out there do know it, the algorithm and they are abusing it, even today. And we have to ways to make sure either there's way to alternate that and make it a brighter better future. Jessikka, any final comments you want to say with the audience? Anything that you think is important for them to take away from this?
Jessikka Aro:
Yes. I would love to tell, I would like to actually add it to what you just said about this political influence. One of the main things that I learned during my investigations was many people are asking, what is Russia's end goal? What is the crime and trying to do? So this is what I learned, with this trolling operations, crime is one goal is to cause regime changes because when the cost regime changes, they want to insert such leaders. For example, countries, presidents' seats, who are beneficial to their own political gain. And we have to remember who are the people in the crime, they're are still obvious, they are a powerful, superrich, filthy rich people who have been using corruption. They have basically stolen from Russian people and they've stolen their national oil and everything.
Jessikka Aro:
So this is the type of people that you don't want to pick your precedence, because it will only bring you harm. So this is what we are dealing with. This is not just some false news being spread somewhere on social media. This is real politics. I have been terrified to see what type of individuals and characters that Kremlin has been promoting and the Kremlin's propaganda machinery. It is Donald Trump, it is far right. It is proneo Nazis. It is extremists. So this is not the type of, for example, Europe that we want to see in the future.
Joseph Carson:
I agree. And it's something though those that are close to it's, in lots of recent past is that we want to learn from experiences. We don't want to go back to those times. We want to embrace and move forward. Absolutely that's not a place that we want to go back to because some things were good, today is much better. And hopefully tomorrow we'd be even better if we keep moving forward. So again, thank you, Jessikka. It's been a pleasure having you on the show. Mike, always fun, having the discussion with you and it's been awesome. And I think the audience is going to learn a lot from this.
Joseph Carson:
And I think this is probably a foundation for them even to go and find more information resources, to help them learn more about how dangerous this can be, and also how impactful it can be personally, not just in career-wise. So again, Jessikka, it's been a pleasure having you on the show, it's been awesome. For the audience, hopefully this will be educational and will make you think more about social media and start really looking into and learning more about what the truth is behind things and not just what you see in two seconds in advertisement. So thank you very much. It's been a pleasure, take care and catch us up every two weeks on the 401 Access Denied Podcast and look forward to seeing you in the future. Thank you.