Oklahoma City, November 3, 2022
Delinea is headed to Oklahoma City!
November 3, 2022, 11:00 AM - 2:30 PM
Mickey Mantle's Steakhouse
7 S Mickey Mantle Drive, Oklahoma City, OK 73104
We invite you to join us in Oklahoma City on Thursday, November 3 for a half-day conference.

This event aims to help you, and your organization, navigate your Privileged Access Management (PAM) journey with sessions that include a customer speaker, product roadmaps, and live demos. See below for more information.
Agenda
11:00 AM

Registration and Networking

11:30 AM

Welcome and Introductions
James Kane - Senior Director of Enterprise Sales, Delinea

11:45 AM

Achieving a Mature PAM Program
Denton Henry - Senior Solutions Engineer

Understand the PAM maturity model and learn how Delinea's portfolio aligns to help our customers reduce their attack surface from vaulting and just-in-time privilege to advanced analytics. Learn about Delinea's point of view on how evolving customer challenges are forcing an evolution that requires extending PAM to provide authorization controls consistently across all users and all hybrid cloud assets. See demos of Delinea products to understand how quickly and easily you can improve your PAM maturity.

12:45 PM

Networking Lunch


Network with your peers while enjoying a delicious three-course lunch!

1:15 PM

Delinea's Vision, Roadmap & MFA Everywhere
Dmitriy Ayrapetov - Vice President Product Management

Our digital world is increasingly threatened with bad actors trying to gain access to your critical systems for financial or other benefits. In this session, get the inside scoop on Delinea's vision and roadmap for our solutions and how we will continue extending PAM across the entire enterprise, keeping your organization secure.

These days, it's clear that to protect systems and data, organizations need to go beyond traditional perimeter defenses. Most modern cyber criminals exploit user credentials to get a foot in the door, so user identities have become the new perimeter. Leading organizations are implementing MFA to ensure authentication and Delinea can help enforce MFA at all levels of access to further improve authorization security. In fact, cyber insurers are increasingly listing this set of controls in their policy requirements. In this session, get the highlights on Delinea's unique MFA enforcement capabilities that can help get a quick win out of your PAM investment.

1:45 PM

Privileged Access Security with Love's Travel Stops
John O'Neil - Supervisor of Identity and Access Management, Love's Travel Stops

Privileged accounts abound in every organization, many of them unmanaged, uncontrolled, or even unknown. Hear John O'Neil, Supervisor of Identity and Access Management at Love's Travel Stops, one of the largest chains of travel stops in the country, as he discusses privileged access security, and how to create a resilient cybersecurity strategy. Get ready for a session aimed at addressing the primary security challenges that organizations are facing today and how privileged access can play a critical role.

2:15 PM

Raffle and Closing
James Kane - Senior Director of Enterprise Sales, Delinea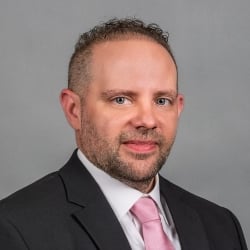 John O'Neil
Supervisor of Identity and Access Management
Love's Travel Stops
John O'Neil is currently the Supervisor of Identity and Access Management at Love's Travel Stops. He has spent the last 10 years in the identity space with Love's and previously with Devon Energy. John has also recently become CISSP certified.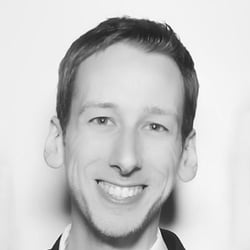 Denton Henry
Senior Sales Engineer
Delinea
Denton is a Sales Engineer for Delinea with over 20 years of experience in IT, the last 5 of which have been exclusively focused on cybersecurity. Denton has a unique perspective, having spent the majority of his career in IT as a buyer and implementer of software like Delinea offers, and is well versed in much of the accompanying products and integrations our customers are also leveraging.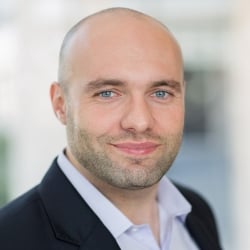 Dmitriy Ayrapetov
Vice President, Product Management
Delinea
Dmitriy brings two decades of engineering, product management, and leadership experience to Delinea, having spent the majority of his time around network, email, endpoint, and remote access security. As a cybersecurity expert, he is a regular presenter at industry conferences and events as well as at channel and customer events. Dmitriy holds an MBA from the Haas School of Business at U.C. Berkeley and a BA in Cognitive Science at U.C. Berkeley.
Location and Parking
Mickey Mantle's Steakhouse
7 S Mickey Mantle Drive, Oklahoma City, OK 73104
Parking is available in the Bricktown Parking Garage located at 222 E Sheridan Avenue, Oklahoma City, OK 73104.
Parking is also available at 202 E Sheridan Avenue, Oklahoma City, OK 73104.
FAQs
How can I contact the event organizer with questions?
Event questions can be directed to harley.daniel@delinea.com
Is my ticket transferrable?
If you are unable to attend the event, someone else from your team or company can come in your place. If you know in advance, email harley.daniel@delinea.com and we will update the registration list.
This is too far away, am I able to forward the invitation to a colleague?
Sure! As long as they are interested in security and learning more about Privileged Access Management or Least Privilege strategies, we would love for them to join us.
What if I am a reseller interested in selling Delinea?
This event is for end users and existing partners upon special invite only. If you are a reseller and interested in Delinea, please email partnerconnect@delinea.com