Delinea All Access Boston - The PAM Journey
December 5, 2023, 11:00 am - 2:30 pm
Morton's The Steakhouse
We invite you to join us in Boston on Tuesday, December 5 for a half-day conference.
Hear from experts on Delinea's view on the PAM market, its solutions, and how you can build your PAM journey to achieve results while enjoying a fantastic three-course lunch on us.
11:00 AM

Registration and Networking

11:30 AM

Welcome and Introductions


Rick Hanson - President, Delinea
11:45 AM

Delinea's View: Reduce Risk & Improve Efficiency


Chris Witeck - Vice President, Product Management, Delinea

Our digital world is increasingly threatened by bad actors trying to gain access to your critical systems for financial or other benefits. In this session, get the inside scoop on Delinea's vision for the evolution of Privileged Access Management, the maturity model framework, and our solution roadmap. Together they collectively help you extend PAM across the entire enterprise, balancing security and productivity.

We will also deep dive into a specific use case that dramatically improves security and increasingly shows up in cyber insurance requirements. You may already have an MFA solution to ensure authentication, and Delinea can help enforce MFA at all levels to further improve authorization security. These days, it's clear that organizations need to go beyond traditional perimeter defenses to protect systems and data. Most modern cybercriminals exploit user credentials to get a foot in the door, so user identities have become the new perimeter. We will highlight Delinea's unique MFA enforcement capabilities that can help you get a quick win out of your PAM investment.

12:15 PM

Get the Most Out of Your PAM Journey with Delinea


Peter Griffith - Enterprise Solutions Engineer, Delinea

Understand Delinea's PAM maturity model as we illustrate the framework for PAM adoption and highlight use cases that show how Delinea's portfolio helps our customers reduce their attack surface. We will demonstrate how our solutions vault credentials, manage privilege elevation, provide secure VPN-less remote access, and more. See how Delinea's solutions can help you quickly and easily improve your PAM maturity.

12:45 PM

Networking Lunch




Network with your peers while enjoying a delicious three-course lunch.

1:15 PM

Customer Session: Privileged Access Security

Eric Hussey - Chief Information Security Officer, Finastra
Brendan Hooley - Director of Information Security and Risk, Fallon Health
Chief Information Security Officer, Local Company Rick Hanson - President, Delinea

Identity and privilege-based attacks are on the rise, so it's up to organizations to build the right privileged access security foundation to reduce cyber risk. In this Q&A session, Rick and our guests will discuss how to create a resilient cybersecurity strategy. This session is aimed at addressing the primary security challenges that organizations are facing today and how Privileged Access Management plays a critical role.

1:45 PM

Ask Me Anything


Chris Witeck - Vice President, Product Management, Delinea


Peter Griffith - Enterprise Solutions Engineer, Delinea




Eric Hussey - Chief Information Security Officer, Finastra

Brendan Hooley - Director of Information Security and Risk, Fallon Health Chief Information Security Officer, Local Company Rick Hanson - President, Delinea

Have a question about your PAM journey? Now is your chance to ask our Delinea experts and guest speakers, Ask your questions live or submit during registration.

2:15 PM

Raffle and Closing


Rick Hanson - President, Delinea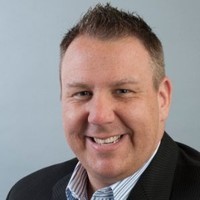 Eric Hussey
Chief Information Security Officer, Finastra
Based in Boston, Eric has over 20 years of domestic and international Fortune 500 and 1000 experience. In his most recent role, he served as Vice President and Global Chief Information Security Officer at Aptiv, an automotive technology supplier, where his responsibilities included securing Aptiv's portfolio of cloud products, Enterprise Security, Security Engineering, 24x7 Cyber Defense, Governance, Risk & Compliance, and Resilience functions for Aptiv global programs and subsidiary companies.‌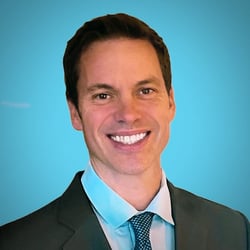 Brendan Hooley
Director of Information Security and Risk, Fallon Health
Brendan Hooley has 20+ years of experience in support and leadership positions, currently serving as Director of Information Security and Risk with Fallon Health. Previously Brendan held InfoSec leadership positions with Citizens Bank and FM Global, with expertise in Identity & Access Management, enforcing compliance controls and facilitating security awareness.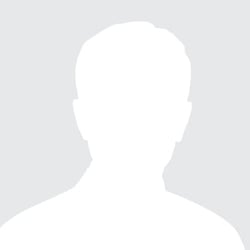 Chief Information Security Officer
Local Company
Due to the nature of his work this speaker has asked to remain anonymous.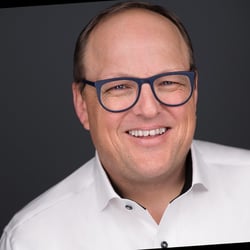 Rick Hanson
President
Delinea
A Certified Information Systems Security Professional (CISSP) for almost 20 years with nearly 30 years of experience developing high-performing teams, Rick Hanson brings a unique understanding of the challenges today's security and IT teams face to Delinea where he leads the company's go-to-market strategy and execution as President. Most recently, he served as Chief Operating Officer at Onapsis and Chief Revenue Officer at Brightcove, where he led global sales, professional services, channel, customer success, tech support, and field operations. Previously, Rick held several executive go-to-market leadership roles at CA Technologies, Hewlett-Packard, Symantec, and RSA. He is also an active board member for the Advanced Cyber Security Center (ACSC). Rick began his career in the U.S. Air Force and served as an IT Director for the U.S. Customs and Border Protection.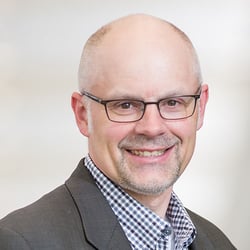 Chris Witeck
Vice President, Product Management
Delinea
Chris Witeck is a Vice President of Product Management at Delinea. Witeck previously served as Senior Director of Product management at F5/NGINX, where his team was focused on the intersection of application security and application deployment for modern apps. Prior to joining NGINX, Chris was a Principal Technology Strategist at Citrix where his specific focus was the Internet of Things (IoT) and how IoT could enable productivity within the workspace.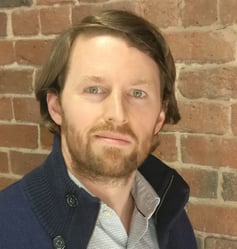 Peter Griffith
Enterprise Solutions Engineer
Delinea
In his role as Senior Engineer, Peter Griffith understands the liabilities presented by vulnerable information systems and how this impacts business. He also knows the goals that information security teams and IT operations teams are uniquely invested in and works with these diverse stakeholders to successfully address the technical components of their security challenges. Peter is a Delinea solution expert, so feel free to engage him in questions about any product features or technical concerns.
Location and Parking
Morton's The Steakhouse
We are pleased to offer complimentary parking at Seaport Boston Parking. Please bring your ticket to the event registration desk to have it validated.
FAQs
How can I contact the event organizer with questions?
Event questions can be directed to daniel.pelesko@c.delinea.com
Is my ticket transferrable?
If you are unable to attend the event, someone else from your team or company can come in your place. If you know in advance, email daniel.pelesko@c.delinea.com and we will update the registration list.
This is too far away, am I able to forward the invitation to a colleague?
Sure! As long as they are interested in security and learning more about Privileged Access Management or Least Privilege strategies, we would love for them to join us.
What if I am a reseller interested in selling Delinea?
This event is for end users and existing partners upon special invite only. If you are a reseller and interested in Delinea, please email partnerconnect@delinea.com